IT-Solutions
Functional automation requires a well thought-out IT infrastructure. Our structured concepts form a secure basis for the operation of networked systems.
User-friendly software and interfaces increase system performance and improve quality. With our scalable software modules, we generate integrated automation solutions from mechanical engineering through control and HMI all the way to management.
In the digital factory of the future, equipment and machines must be ready for operation at all times. The periods for maintenance and service are shortened to a minimum. With our cloud solutions, we are permanently on-line. Our virtual start-up decreases service times and increases availability.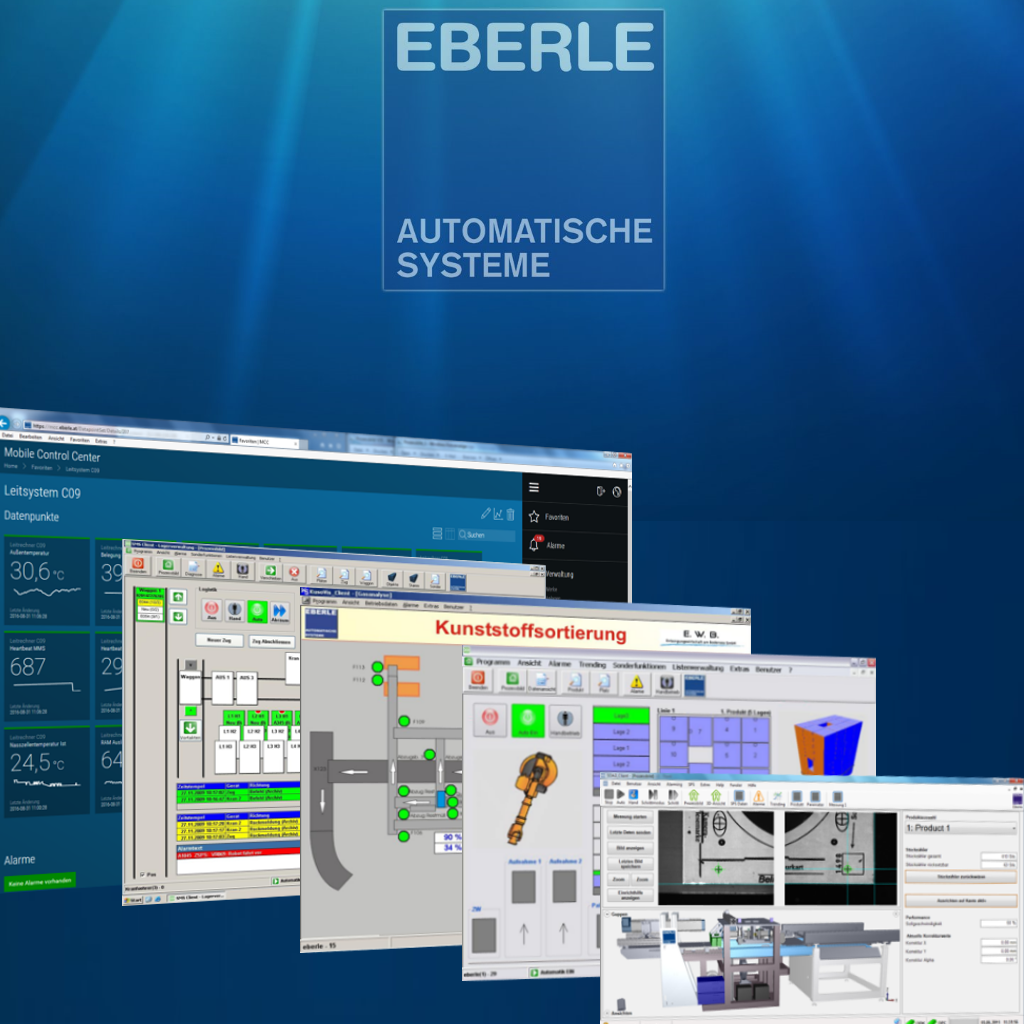 Software in automated systems serves central administration and control. Often, the software application is also used as a human machine interface (HMI). Accomplishing making the complex requirements of control and operation clear and transparent is testament to high software quality.
Our aim is to provide the best possible quality for software products. From tried and tested modules we develop complete applications that are in step with actual practice. Our variety of services range from machine-oriented operation and fully graphic 3D visualization to complete SCADA and MES solutions.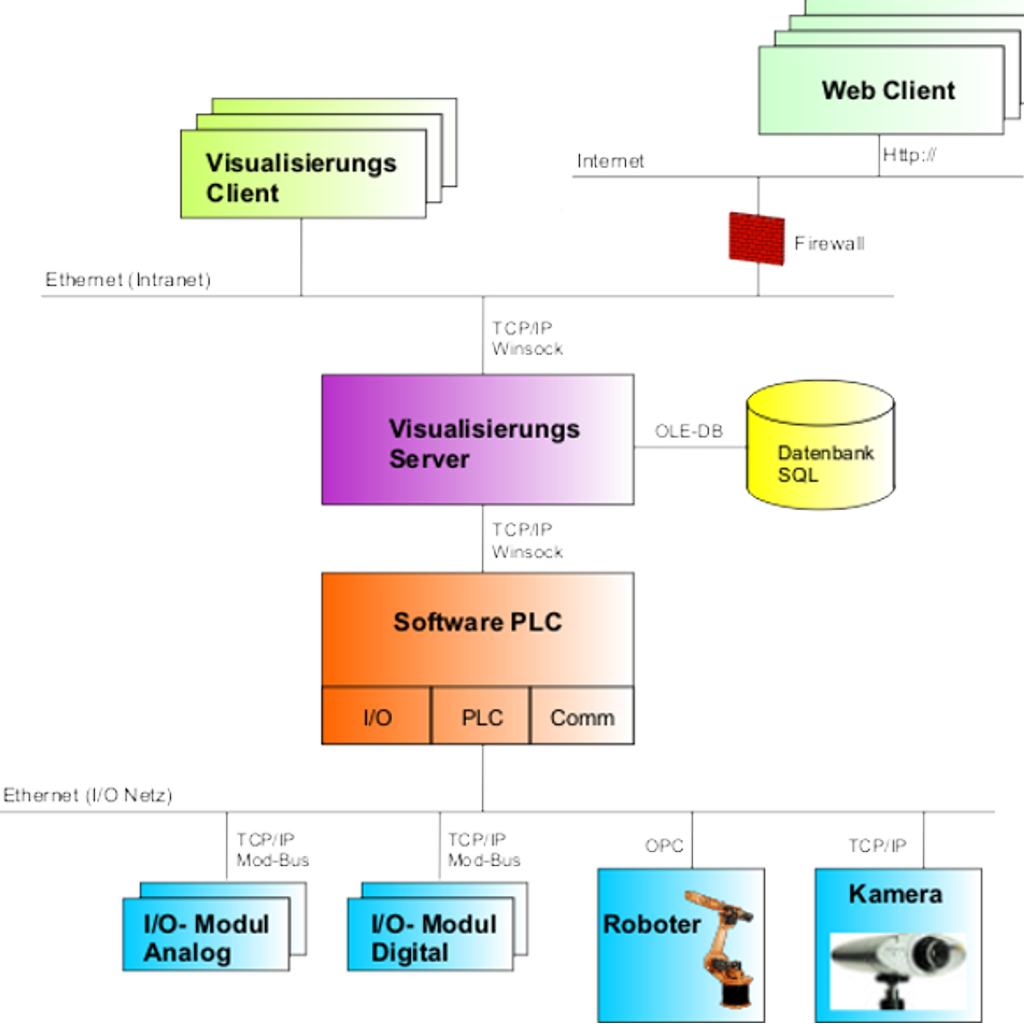 In our area, management means responsibility – for processes, machines and operators. At the forefront of automation, intelligent and redundant systems are required. It must not be left to chance whether functionality can be guaranteed or not. In case of disruptions or quality problems, the cause must be traceable.
In control systems, we do not leave anything to chance or coincidence. Only what is tested and approved will be used. The continuous process monitoring is carried out on solid industrial hardware. The complete graphical 3D visualization provides a clear overview of all data required for operation (measured values, target values, alarms, etc.). To ensure that nothing is lost, the ongoing events are logged on databases in the background.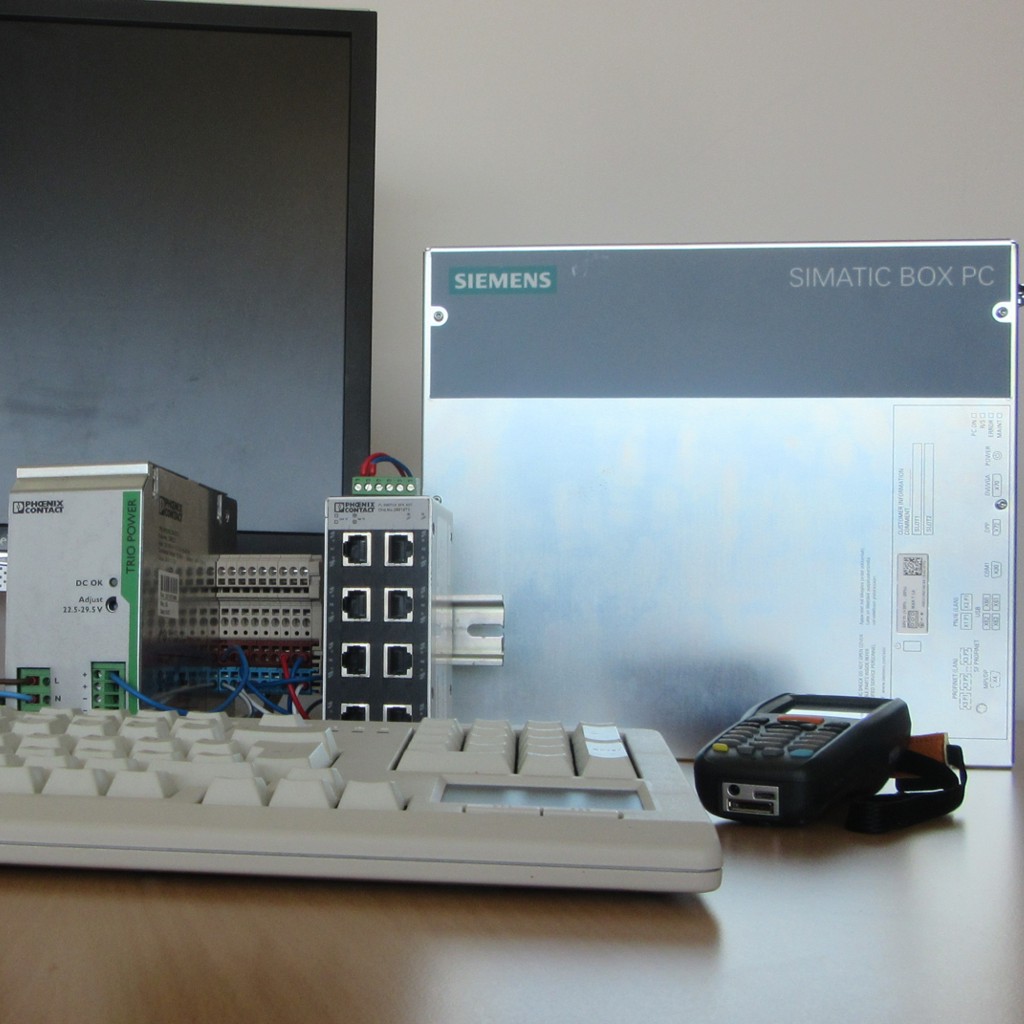 Robust hardware components are required for long-lasting, trouble-free operation. Machines must be permanently available and sufficiently adjustable for potential adaptations. The hardware components we use define the range of possibilities.
We pay particular attention to the selection of products and components. We test their characteristics in the interaction of individual modules. Experience and high quality requirements for our suppliers ensure smooth operation and high availability.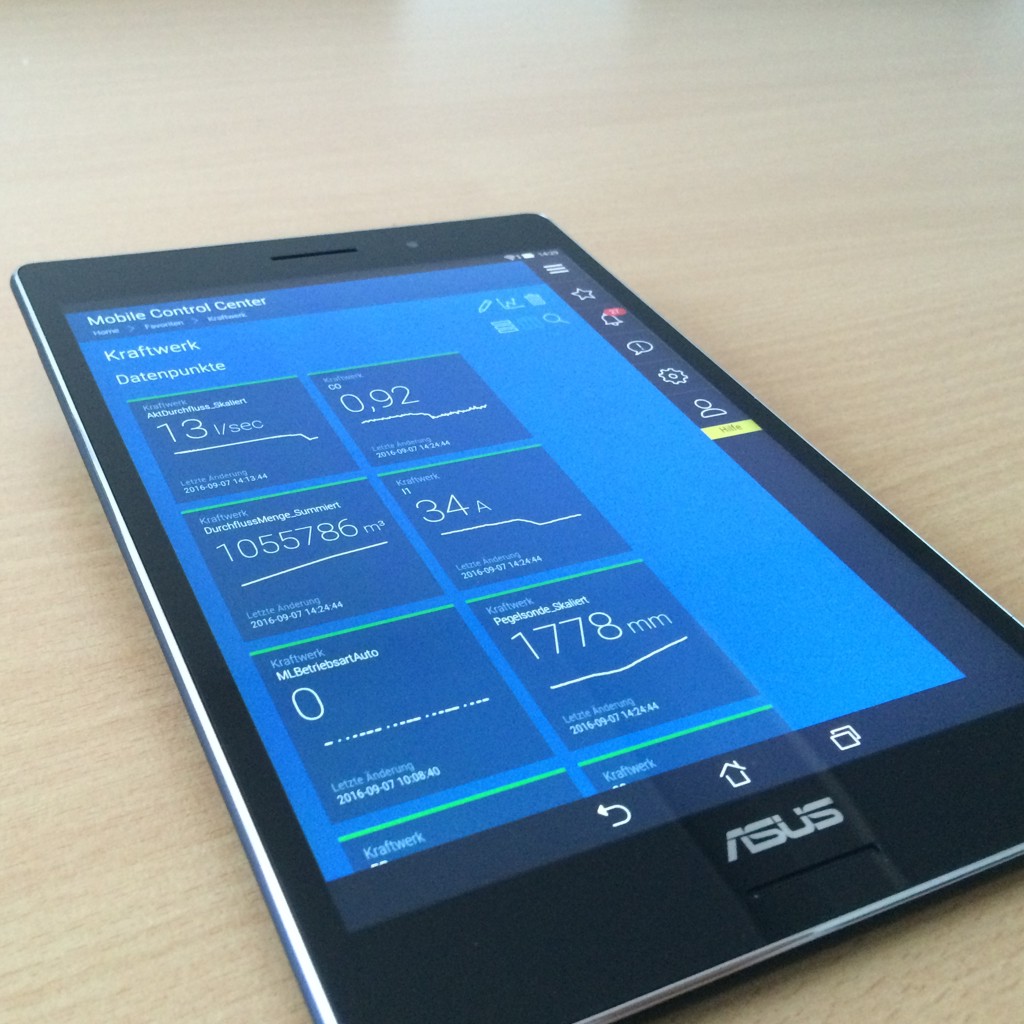 Wherever process monitoring needs to be decentralized, or the necessary infrastructure and resources are not available, cloud solutions are used. To ensure that they are standing by at all times, they need strong and trustworthy service providers.
Our cloud services run on stable company-owned servers. A team of specialists is permanently assigned to the maintenance of these systems. The data are stored redundantly and securely. Access is achieved via a multi-stage method.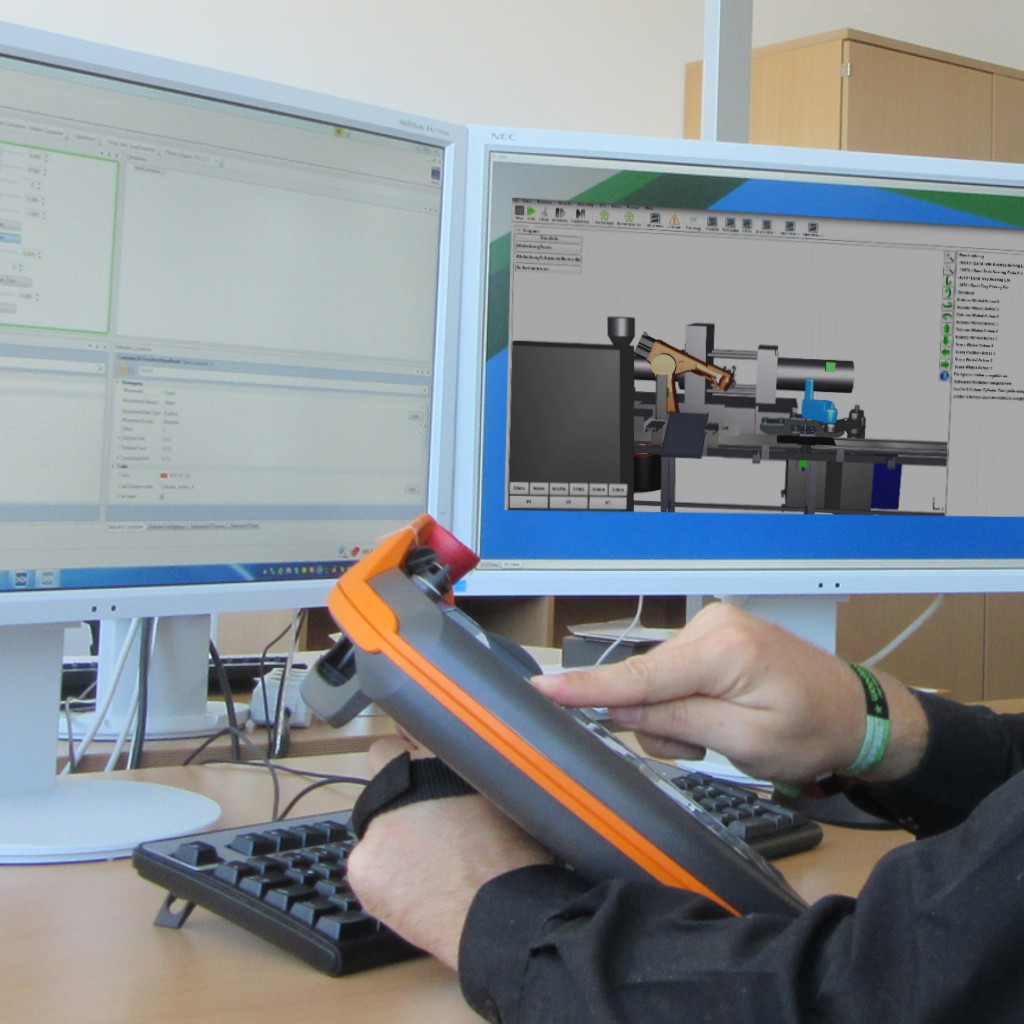 SmartFactory and Industry 4.0 respectively require the adjustable manufacture of mass products. This in turn calls for flexible and easy to adapt machines with standardized interfaces. The time frames for reprogramming and commissioning are thus automatically reduced.
With our newly developed procedure for virtual commissioning, we move programming and software testing into the design phase. This saves travel expenses and time during start-up. On-site, only a fraction of the resources otherwise devoted to commissioning are required. On the whole, processing times and the risks of an investment are reduced.