PLC System Technology

Automation is not possible without suitable PLC hardware, power distribution, lines and networks.
This is why we build a solid foundation of the PLC system technology for every single project.
Well-designed plants increase operational safety and are easy to adapt.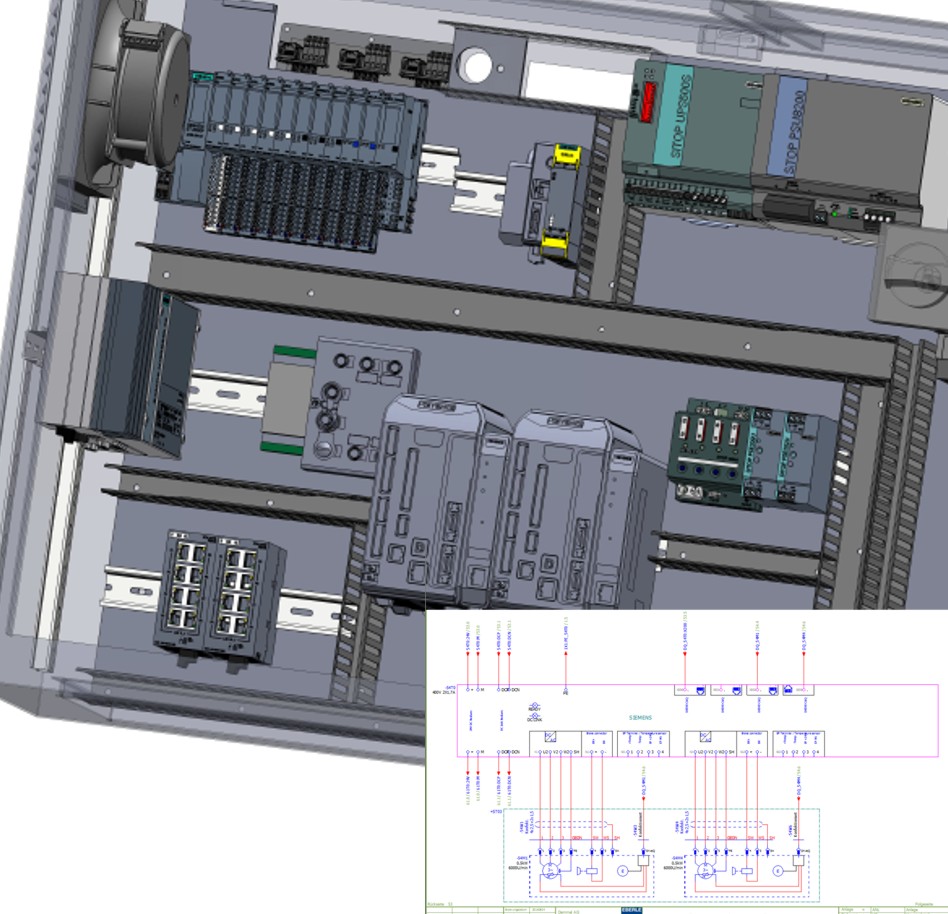 Professional electrical planning begins with a careful analysis of the requirement. We create detailed specification sheets with a clear concept. We do this in a future-oriented way, where we already consider operational safety, maintenance and expandability and balance them to reach a reasonable economic goal.
Over the lifetime of the equipment such an elaborate approach will save time and money. In the era of industry 4.0, these factors become all the more important as the life cycle of products and production lines will drop sharply. Those who want to compete must be able to adapt their production just in time.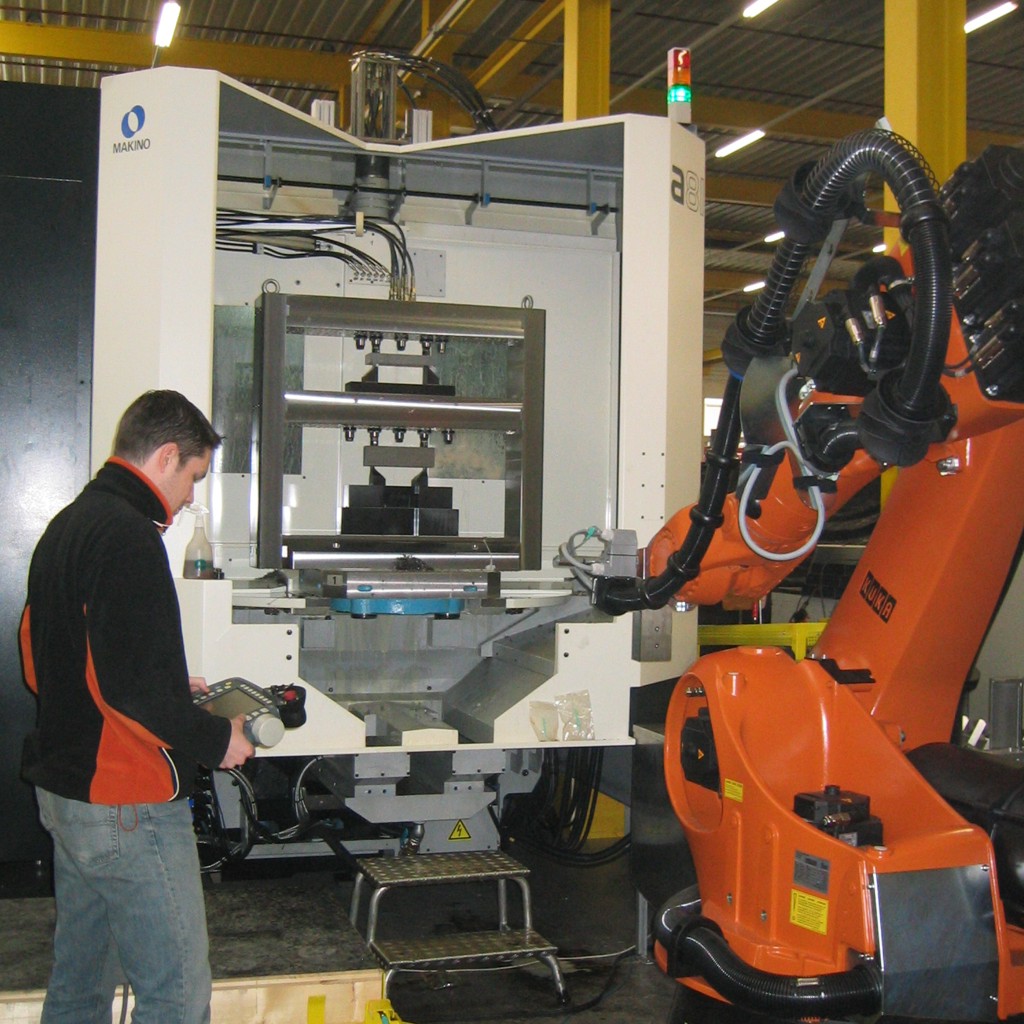 Commissioning is a major milestone in automation. The functions are transferred from design to reality. Last-minute adaptations must be fast, flexible and precise in order to ensure reliable operation. In this phase, the design has to prove itself in practice.
Our 4D construction shortens commissioning  by knowing machine data in advance. Dead time in production is therefore minimized and operational readiness maximized. Necessary short-term changes are carried out by us with the greatest possible care.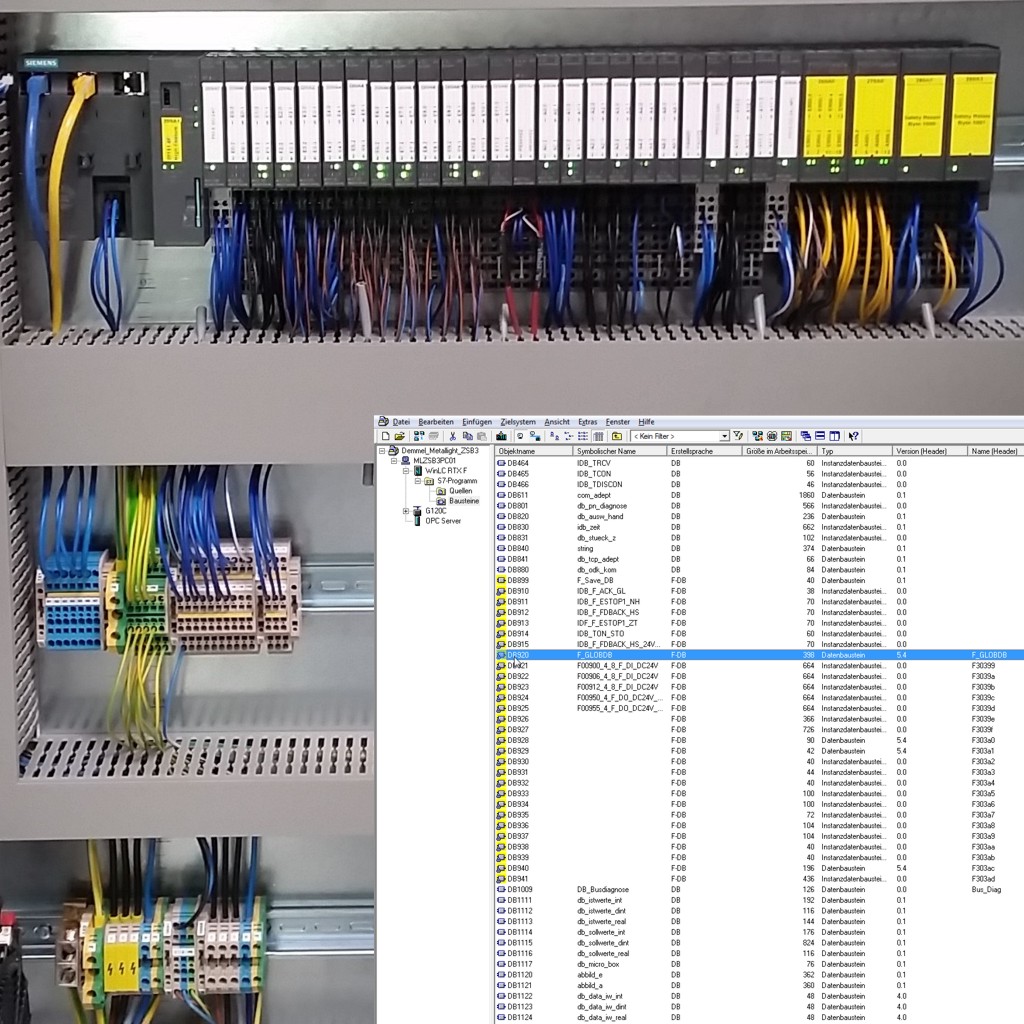 Operator protection for users and machines is particularly important. Damage caused by poorly planned installations can be irreparable. With our safety technology and corresponding programming, flawless function of all safety devices is ensured.
We program safety at the highest standards. We dare not experiment here and only apply carefully tried and tested concepts. After programming, the functions are also tested for failure safety. Our machines meet CE-standards.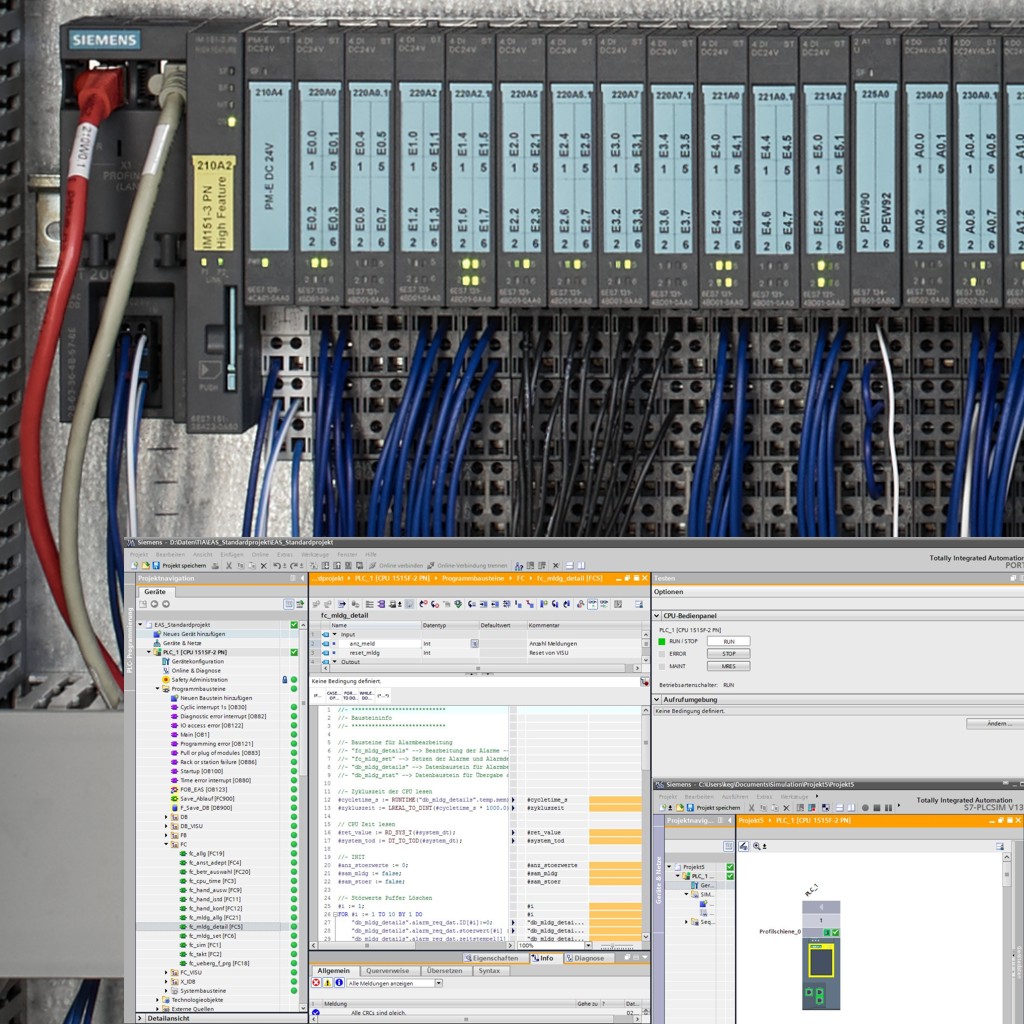 The programmable logic controller is the gateway between automation (programming) and the mechanically active parts (actuators, sensors, power units, etc.). Thus the PLC is the most important link in the automation chain. We attach great importance to this interface and program it with a clear and comprehensible structure.
While we don't work according to the book, we do however follow a distinctly structured approach. A clear description, clear terms and comprehensible documentation give us the possibility to exclude errors from the outset. The basic structure is reproducible and scalable to any system. This way, we automatically extend the technical horizon and can draw on experience for similar requirements.
In the selection of the used components we do not make any experiments and rely on long-term partners such as Siemens. High quality of all elements and the professional linking of hardware modules with the programming level is the best combination in any service case.
---
Distributor and switchgear construction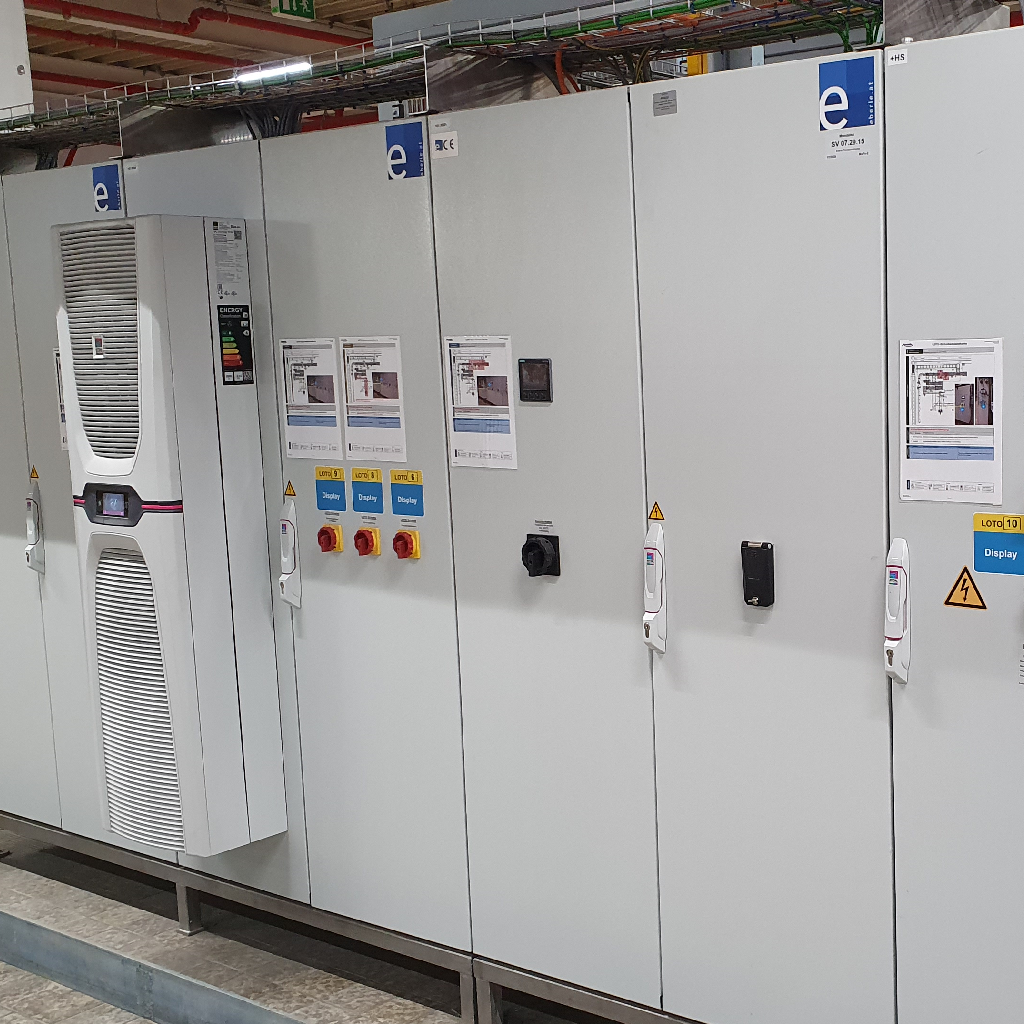 Control cabinets and switchgear are the basis for machine activation. High availability, operational reliability and easy maintenance are particularly important. With a coordinated selection of standard products, custom-fit for the application, we ensure unobstructed operation.
The production and assembly is done internally prior to delivery. Our specialists build solutions ranging from small panels to large control cabinet systems. Thanks to the high quality requirements on our own part and the individual testing before handover, we supply reliable systems.