Process Monitoring – SCADA

Modern operations require an up-to-date knowledge of process data on an ongoing basis. The data must be available mobile as well as locally. With our monitoring and cloud solutions, we offer an appropriate tool for this.
To ensure consistent production quality or to improve it, historical data is required. We provide cloud services and data centers to store production data. We offer scalable systems suitable for both store floor data collection and Big Data processing.
From local operators to management, production data must be transparently available. With our user-friendly and scalable monitoring, data is quickly and transparently available for retrieval. Different authorization levels can be defined for this purpose.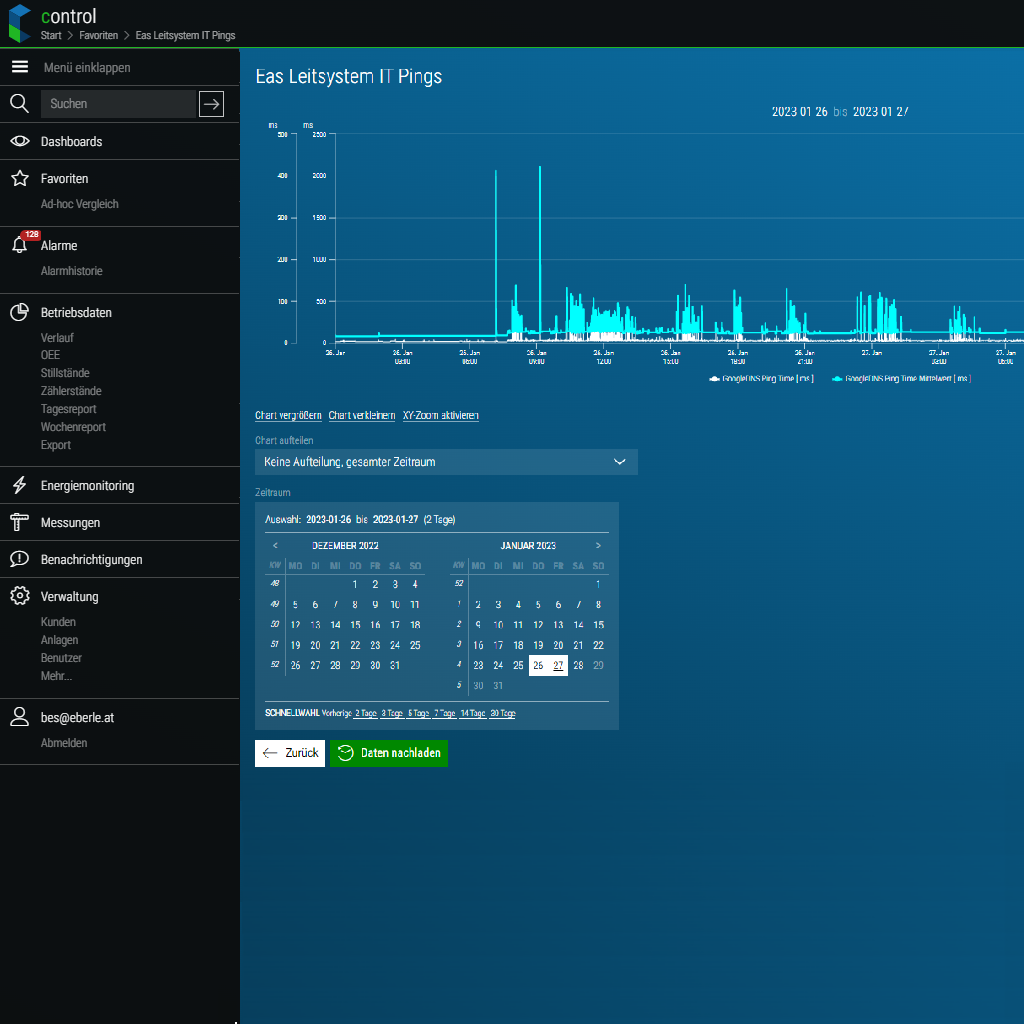 With our monitoring systems, current process and operating data are and operating data are visualized. Clearly and transparently displayed data points enable the user to operate safely. For networked solutions, we offer multi-user functions with fine-grained authorization levels.

Our monitoring solutions are continuously being expanded in functionality. From individual machines to complex centralized or distributed plants, we visualize operating data and parameters. Graphical interfaces or cloud-based solutions such as the Mobile Control Center MCC provide the platform for this.

[/vc_row]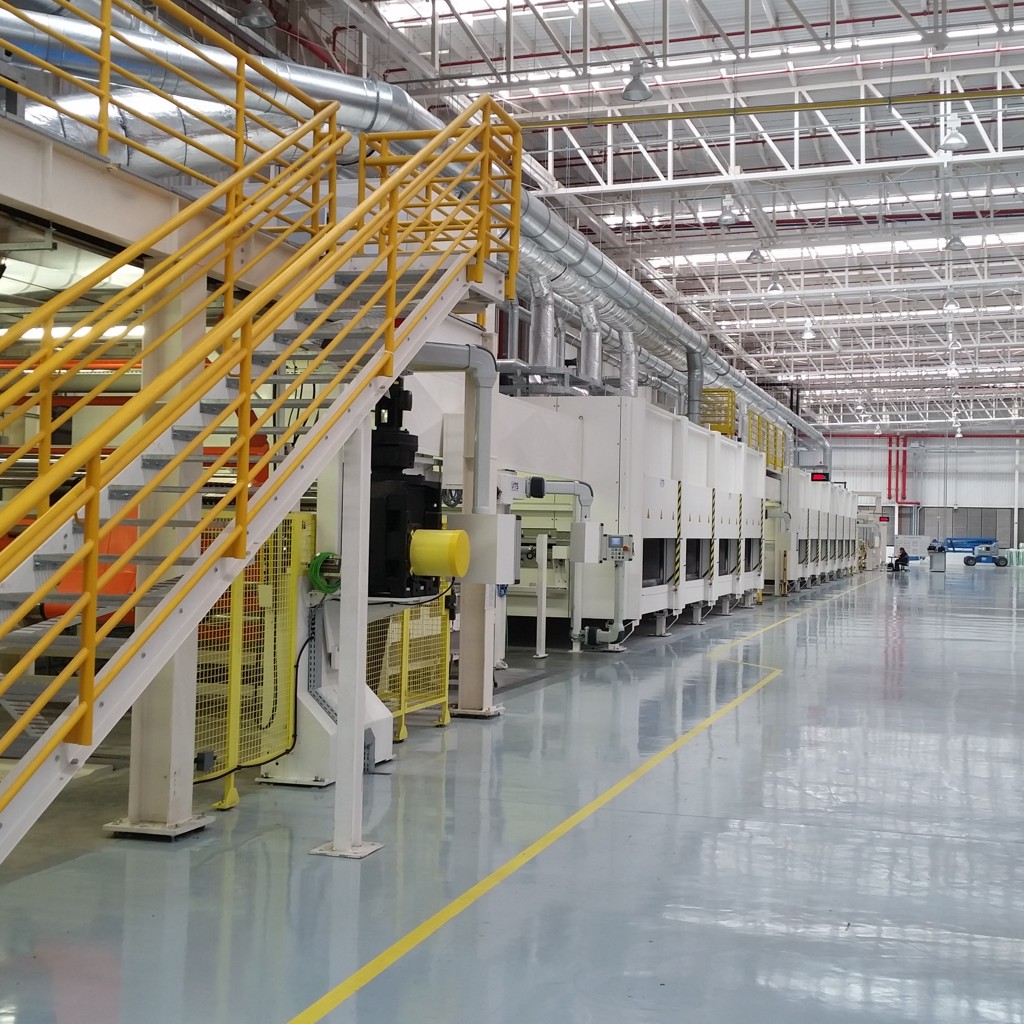 To ensure the traceability of production data, production control systems (Manufacturing Execution Systems – MES) are necessary. MES store and manage data and transfer them processed to vertical levels. Both the higher corporate level (ERP) and the lower process control level (SCADA, PLC) are supplied.
If the resources for an in-house production control system are not available, remote solutions are used.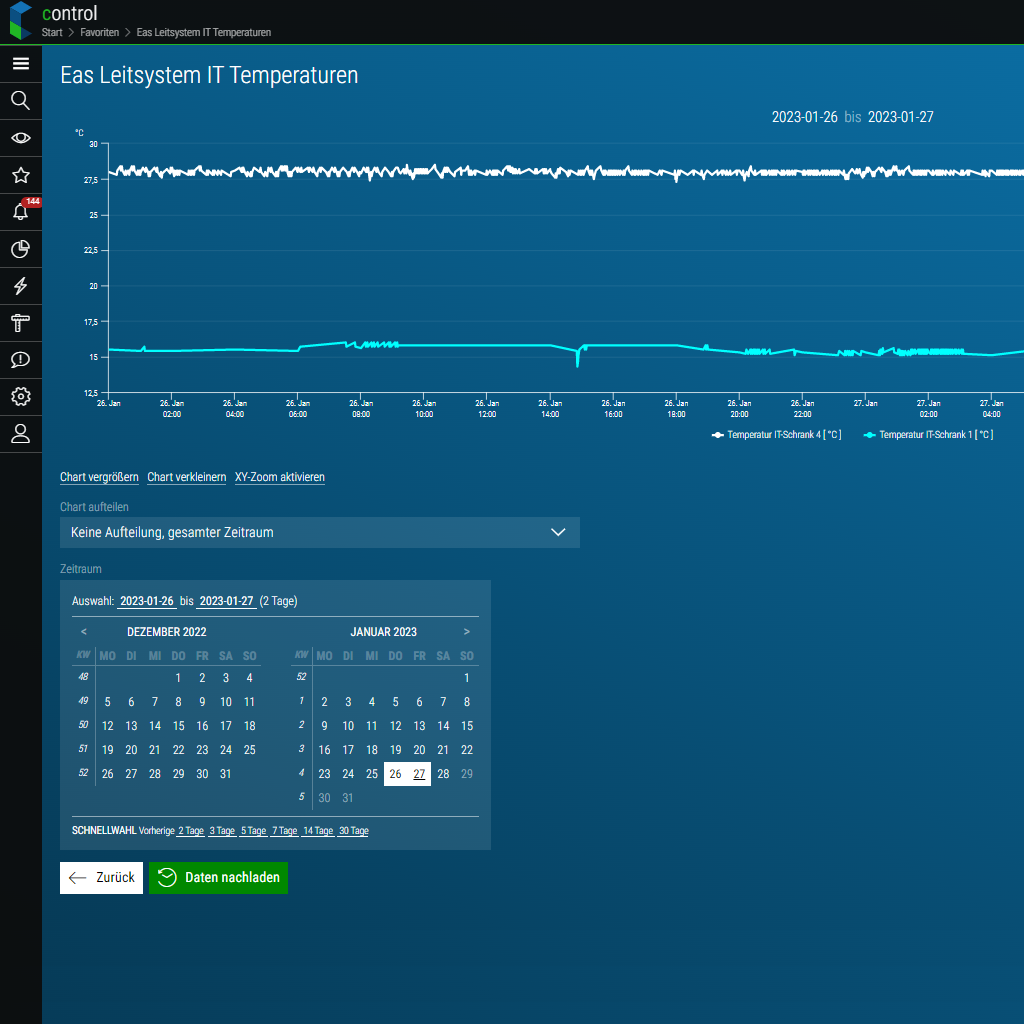 In automated manufacturing, historical data is part of the brain of the plant. In the Data Center, all required parameters are continuously stored. The data obtained is used to perform analyses and determine trends, which in turn are qualitatively processed and made available to decision-makers.

We provide appropriate cloud services for this purpose. Our service eliminates the need for the operator to spend money on a corresponding local infrastructure. control stores data on secure company-owned servers. These are available around the clock and independent of the terminal device.

[/vc_row]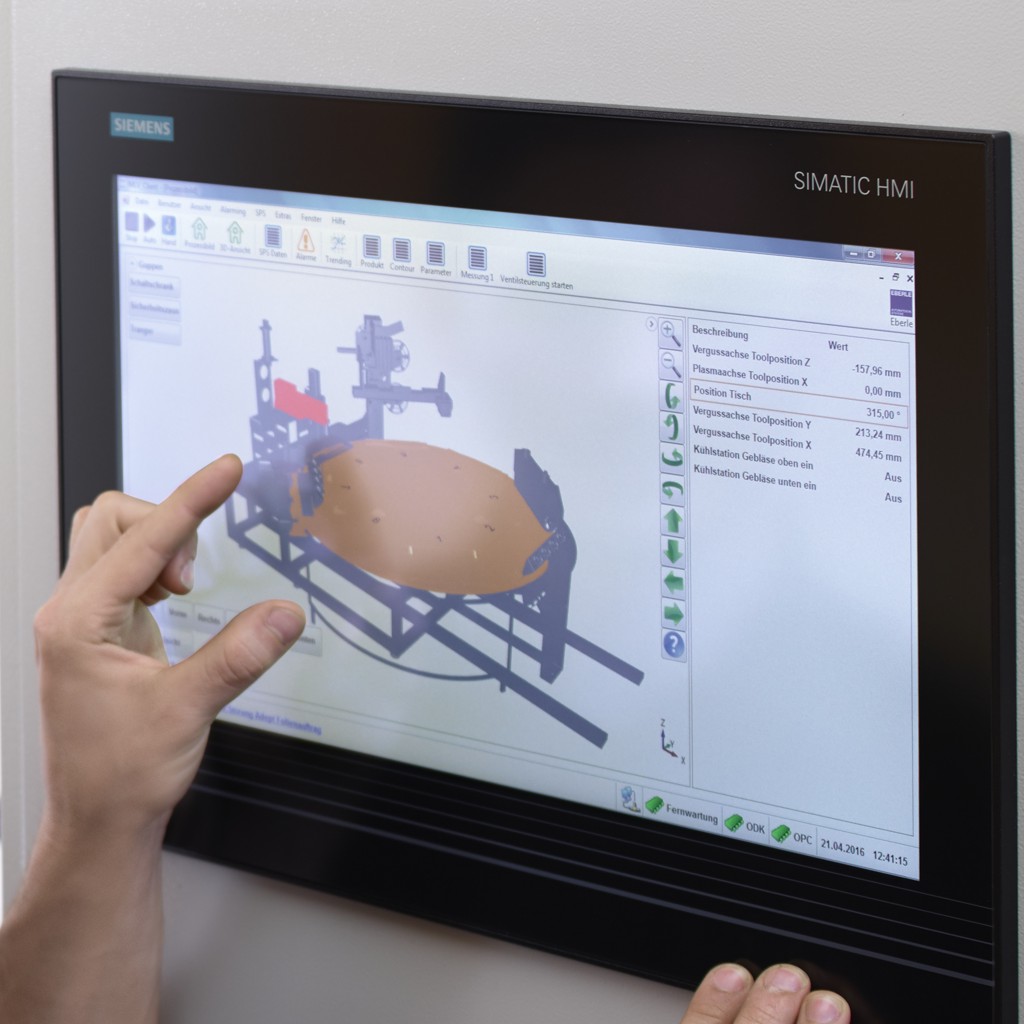 Process visualization is used to operate and manage complex plants and machines. For the operating personnel, a fully comprehensive and detailed display of the current process data in real time is required. The challenge is to display the necessary information in a clear, transparent and detailed manner and to make the machine intuitively operable. Operating faults must be recognizable according to their urgency and prompt the operator to take action.
With our 3D user interfaces, we visualize plants and machines as a spatial model. The level of detail displayed can be selected from an overview to an individual view of actuators and sensors. Different modules for control, regulation, alarm management and trend analysis guarantee a targeted operation of the plants and machines. Data values are displayed in real time. For multi-site requirements we offer appropriate remote solutions.
---
Human Machine Interface - HMI
Human Machine Interfaces (HMI) are mostly control panels directly on the machine or plant. Under often harsh environmental conditions, the operability must be intuitive, detailed and safe. The HMI serves as an interface to the machine for the machine operator during operation and for the technician during service. Accordingly, HMI must include an authorization system.
Our HMI solutions are directly adapted to the respective requirement. With scalable and proven modules, intuitive as well as safe operation is guaranteed. The connection to higher and lower-level systems is made via Industrial Ethernet.