Intelligent Driverless Transport Systems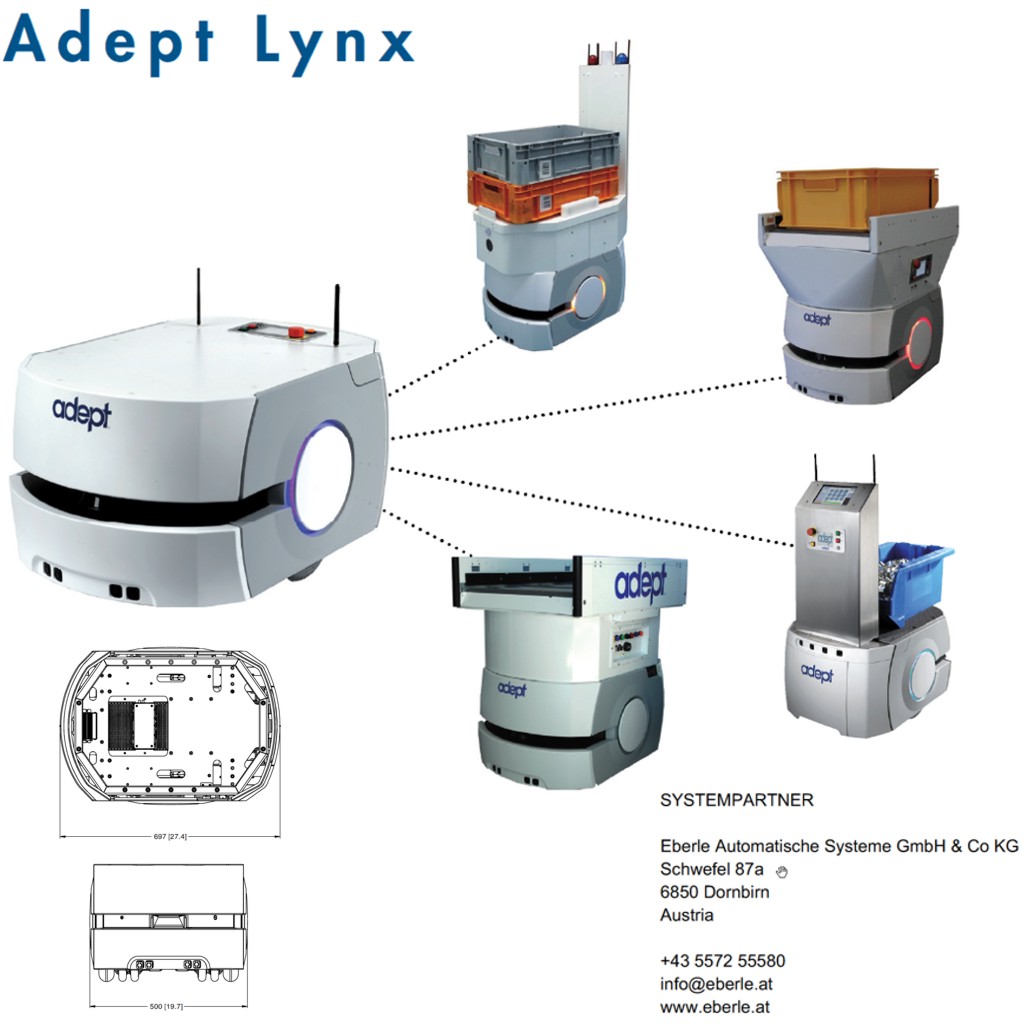 Intelligent driverless transport systems can automate companies' logistics. Reliable propulsion systems and autonomous navigation ensure secure automated logistics. The mobile transport robots handle a payload of up to 60kg. The transport systems are adapted to the respective transport material with additional parts. The robot controls the charging process independently. If it encounters obstacles, the robot chooses alternate routes. 
Such transport systems are easy to use thanks to the integrated navigation and movement control. Their use requires no modification to the infrastructure of the building. They fit through doors and optionally can also be routed via elevators. These systems navigate safely even on busy routes. High availability and predictable transport processes generate a competitive advantage. Transport processes are calculable and retraceable. With these characteristics, the transport robots fulfill important requirements for SmartFactory concepts.