Kart track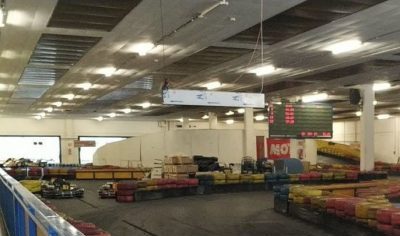 RIDE A BIKE.RIDE A CAR.RIDE A KART TRACK.
A new company activity brought part of the Eberle team to the indoor kart track in Feldkirch. On the "Vorarlberg Ring", the Eberle team was able to compete for the best lap times with the most modern karts on the 360m long high-speed race track with double steep curves.
A company activity with highspeed fun and speed, as the employees also experience every day at their own workplace in the field of technology.