Future Topics

---
The Digital Transformation to Industry 4.0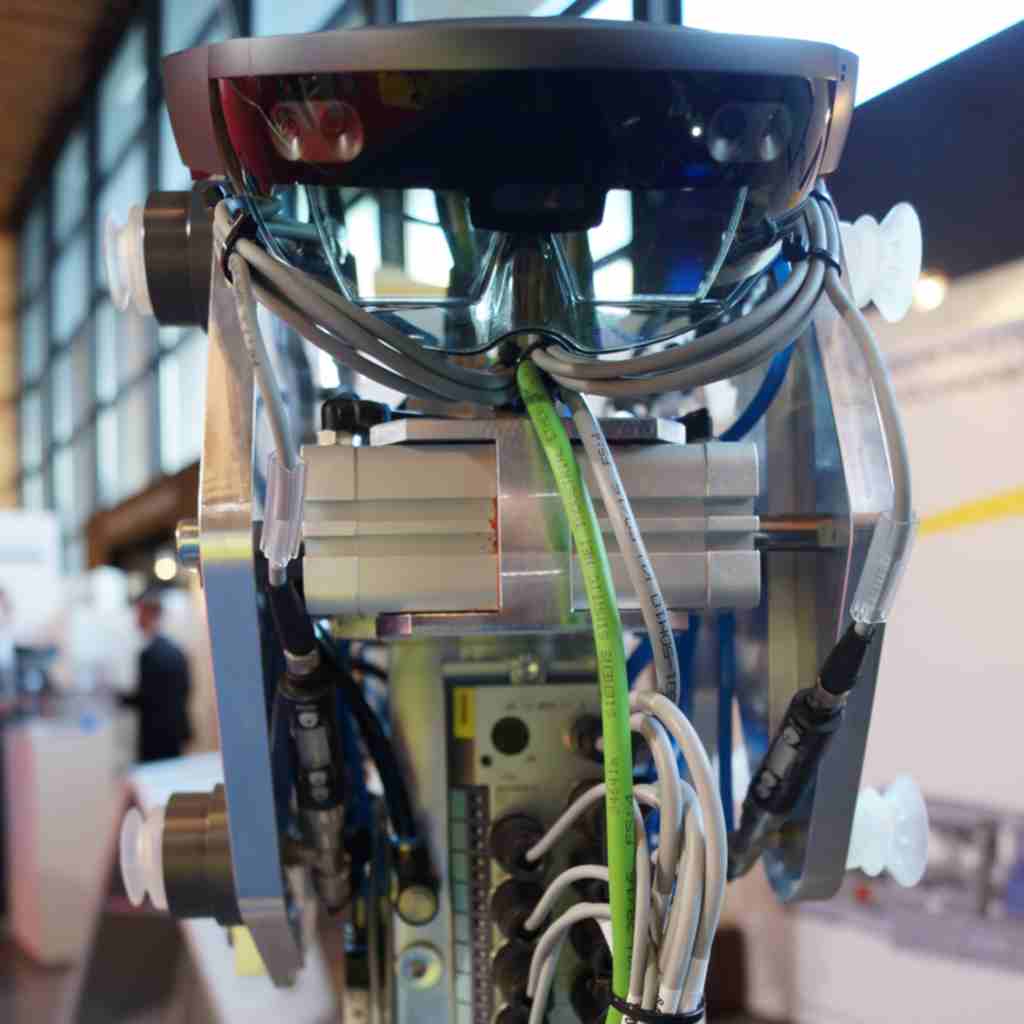 The keyword Industry 4.0 describes processes such as Internet of Things (IoT) which will change today's ways of production. In the near future, classic production processes will evolve from today's mass production to individual manufacture. This means an adaptation in the production processes and a management of small lot sizes. The products of the future have individual characteristics and at best demand their own production steps autonomously. 
The introduction to industry 4.0 begins with the digital transformation of business processes. The digitization process optimizes production, reduces friction and enables new business models. 
In future production processes, all information on products and production will be digitized in big-data silos and distributed on various information floors. The digitized industry requires a broad information platform and secure data management within the company. With cloud solutions like the Mobile Contol Center, information about production processes, production data and resources are decentralized and highly available. 
By means of digital twins, products can be developed and machines designed. A lifelong partnership between the product and its digital twin ensues. The development is initially carried out on a digital model and is transferred to the reality of production at the push of a button. For example, a machine is first visualized in a virtual 3D system with all physical properties and virtually put into operation before it is actually built. 
Intelligent products know their own way through the manufacturing process and provide transport orders to autonomously navigated driverless transport systems. 
By means of predictive maintenance, intelligent maintenance is possible and machine and plant standstill can be reduced.
Intelligent camera systems exhance the senses. What the human eye cannot grasp is complemented by image processing and augmented reality. Thus the machine operator is provided all relevant information about the production process. 
Man and machine will complement each other in the future. Collaborative robots  enable such cooperation. 
The digital transformation is not limited to the adaptation of production. Industry 4.0 covers all business areas from production to management. After all, fully automated and digitized production offers completely new perspectives. At the beginning of each journey is the first step. This first step towards the digital company can be a central operational data acquisition. This helps to get to know the processes in detail and to generate digitalization strategies. 
---
Intelligent Driverless Transport Systems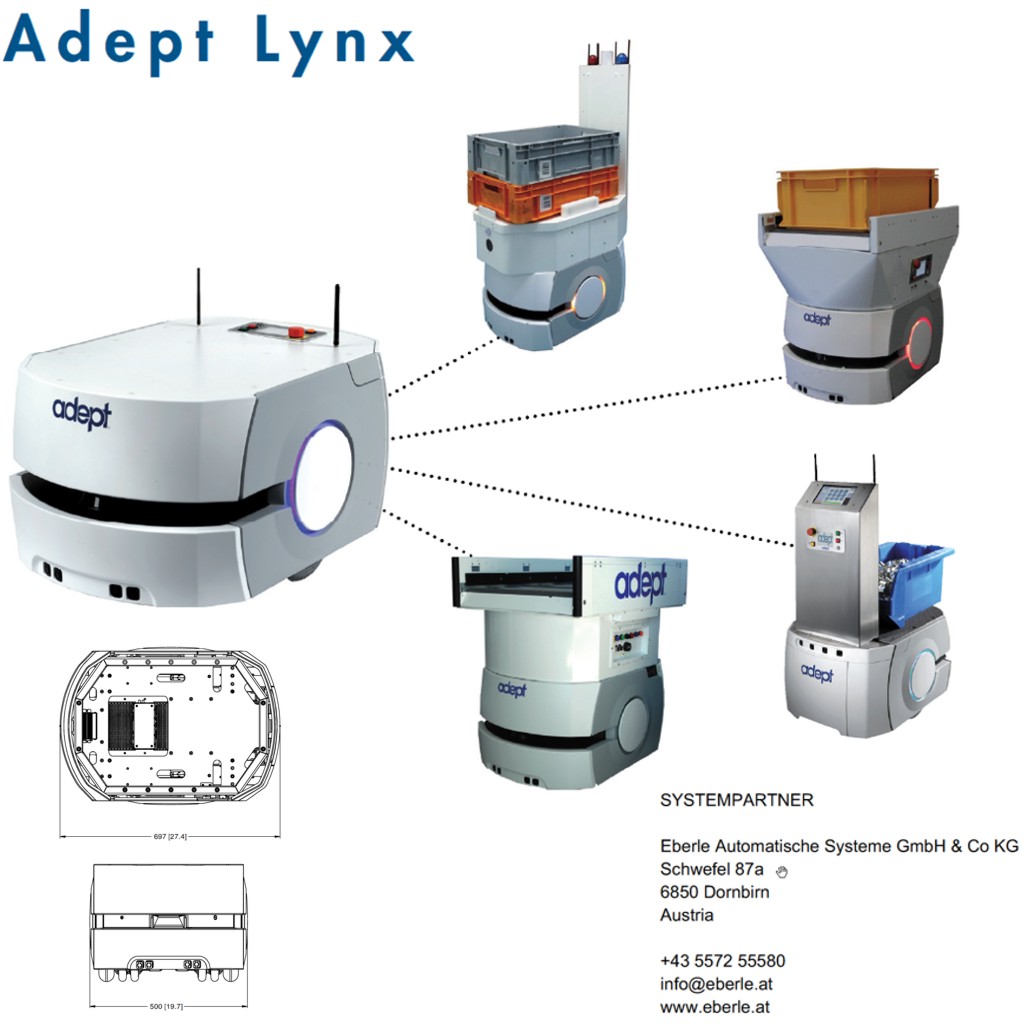 Intelligent driverless transport systems can automate companies' logistics. Reliable propulsion systems and autonomous navigation ensure secure automated logistics. The mobile transport robots handle a payload of up to 60kg. The transport systems are adapted to the respective transport material with additional parts. The robot controls the charging process independently. If it encounters obstacles, the robot chooses alternate routes. 
Such transport systems are easy to use thanks to the integrated navigation and movement control. Their use requires no modification to the infrastructure of the building. They fit through doors and optionally can also be routed via elevators. These systems navigate safely even on busy routes. High availability and predictable transport processes generate a competitive advantage. Transport processes are calculable and retraceable. With these characteristics, the transport robots fulfill important requirements for SmartFactory concepts. 
---
Augmented Reality with HoloLens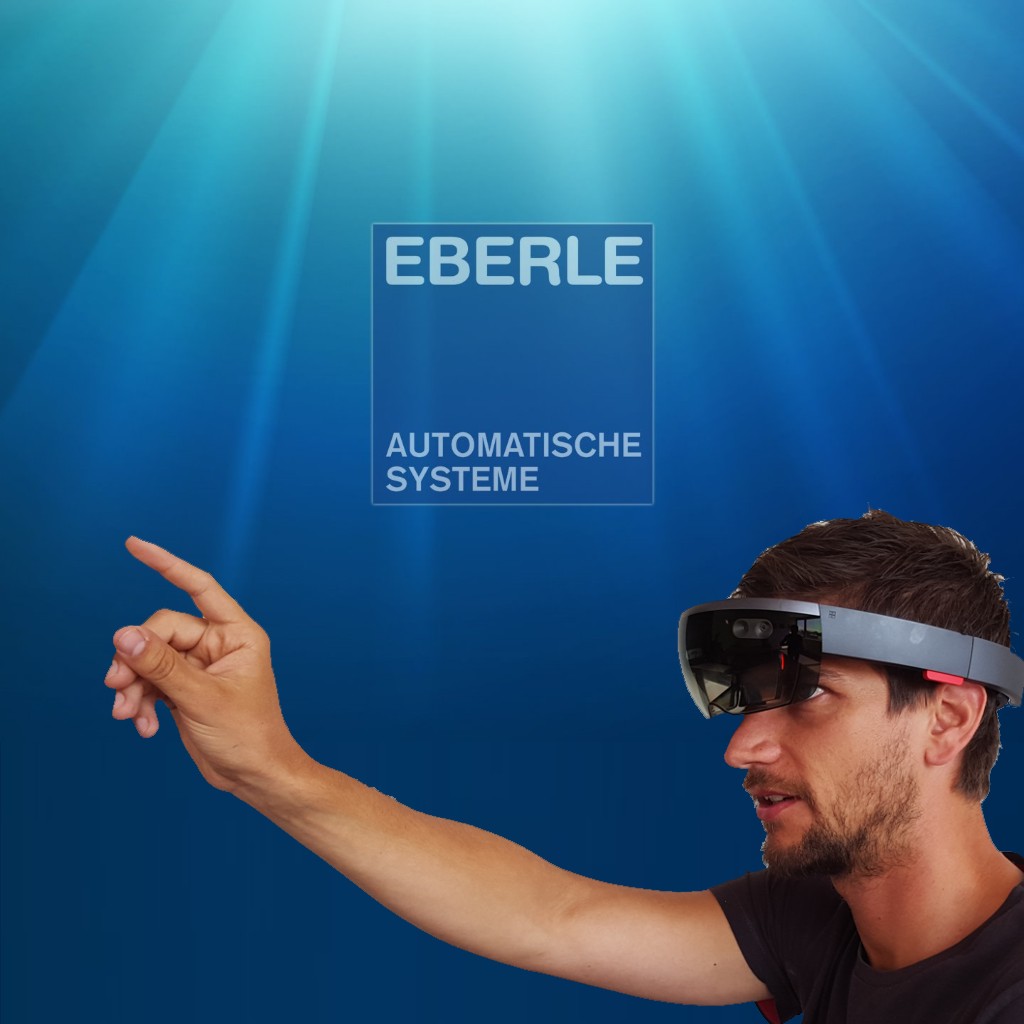 Microsoft's HoloLens is a new computer gadget that we use in augmented reality applications. When looking through the glasses, virtual spatial images are created with projected light points. The HoloLens works without the help of additional computers or smartphones. The entire intelligence and infrastructure is installed within the spectacles themselves. 
In automation technology, such knowledge opens up new methods and strategies. 
In the field of animated 3D design, HoloLens is expanding the capabilities of visualization. Through projection it becomes possible to be immersed into the animated model down to the detail. 
HoloLens supports smart maintenance operations. With this technology, complex details and work instructions for repairs can be placed directly in the technician's field of vision. The service staff thus have their hands free to work and get detailed information to act on. 
---
Good Weather for Machines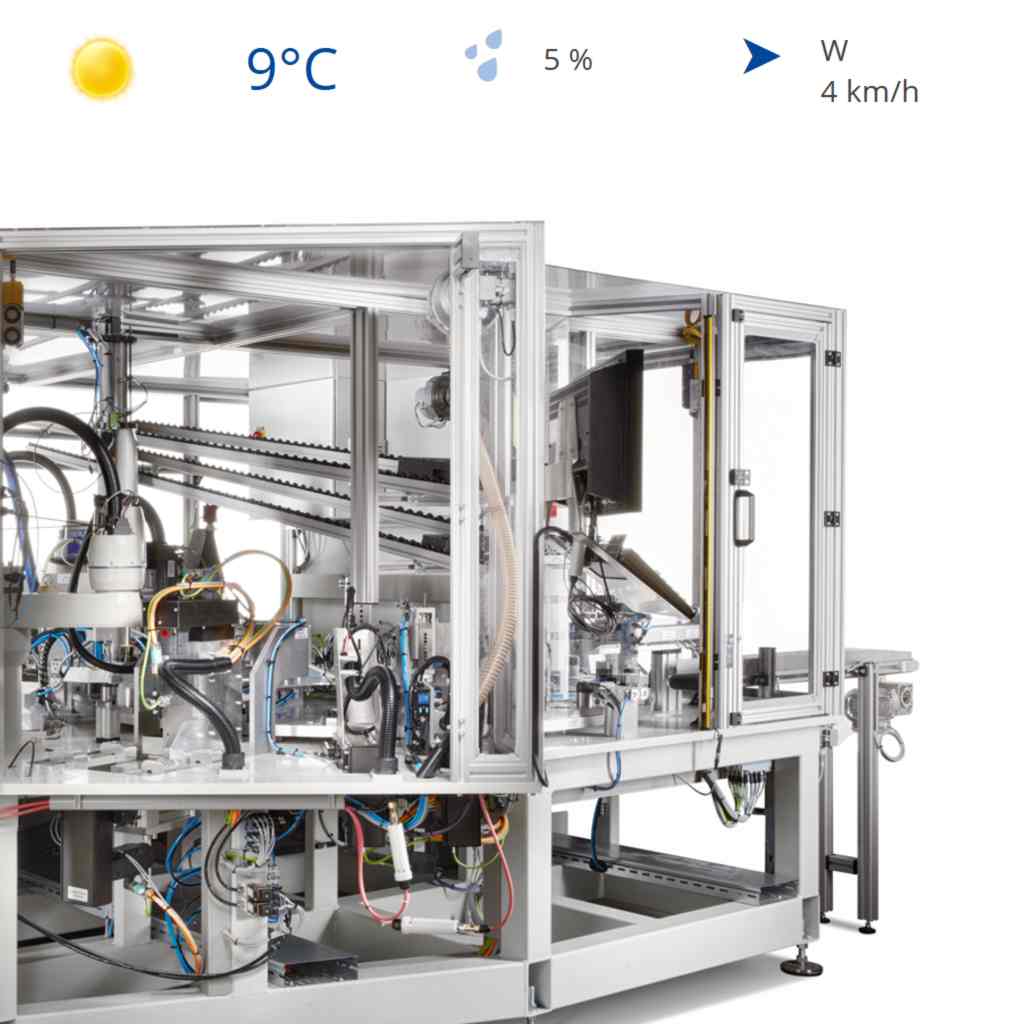 The fact that the performance curve of the human organism is positively influenced by good weather is generally known. The ability to concentrate and absorb information is increased, the risk of falling ill reduced and general good mood prompts peak performance. Even minor malfunctions such as a minimal injury are more easily put up with in good weather conditions. In the case of the human body, this is certainly true. What about machines? What conditions do machines need to produce with maximum output? Machines have no sensory organs. They produce and operate according to their programming. If the parameters change, the machine simply carries on. 
Machines in networked systems are one step closer to the human organism. With networked sensor technology and artificial intelligence, machines learn their environment and get an impression of their own condition. Through networking, they can make themselves known and, for example, request help. Man, machine and resources can communicate with each other in networked structures. For instance, a "freezing" building in bad weather conditions may power up the production machines to warm up the place with their waste heat. If a machine suffers wear and notices that maintenance is required, it can request help by means of predictive maintenance and at the same time report its own state to controls. The production adapts to the new situation and reduces its throughput speed. 
Machines and equipment which think proactively, reduce errors and optimize the process. Intelligent linking of ERP systems with production means that the production control reacts directly to weather changes on the outlet market. The machines can adjust the production volume automatically when the number of employees is reduced. Based on the connected fitness data of the operator, a machine may react like an autopilot before a dangerous situation arises. 
In order for machines, equipment and structures to react intelligently, they have to communicate with each other. Such concepts are realized with the so called "machine to machine" (M2M) technology. The generated data of machines, plants and structures are collected, compressed and processed. For this purpose, the sensors and actuators have to be connected to a cloud, such as the Mobile Control Center, via their control system. The data are first stored and historically recorded. This results in large data silos with a lot of information. Big-data solutions process these data using data mining and thereby generate useful information for management instructions. The cloud then provides the acquired information where it is needed. The interplay of production data, cloud and big-data creates neural networks that can react to environmental influences and act with other network users. In ideal weather conditions for the machine, the entire plant runs at maximum output. In case of poor forecasts, intelligent production can generate a strategy adapted to the situation.