control
Connect • Visualizes • Decentralizes • Notifies
The IoT platform control is used where data has to be reliably visualized or managed.
Via secure connections machines, equipment or buildings are connected to the control cloudserver. The visualization is decentralized via any browser-capable terminal.
control is not limited to a machine or component, but can be scaled and applied to entire production lines or factories. control provides a stable basis for production solutions based on the InternetOfThings (IoT) principle.
IoT platform control is online! More information on the product and on the topics of mobile monitoring of production machines, production data acquisition and machine performance indicators can be found at www.digifai.com.
control Visualizes User-Friendly, Restructures Data and Values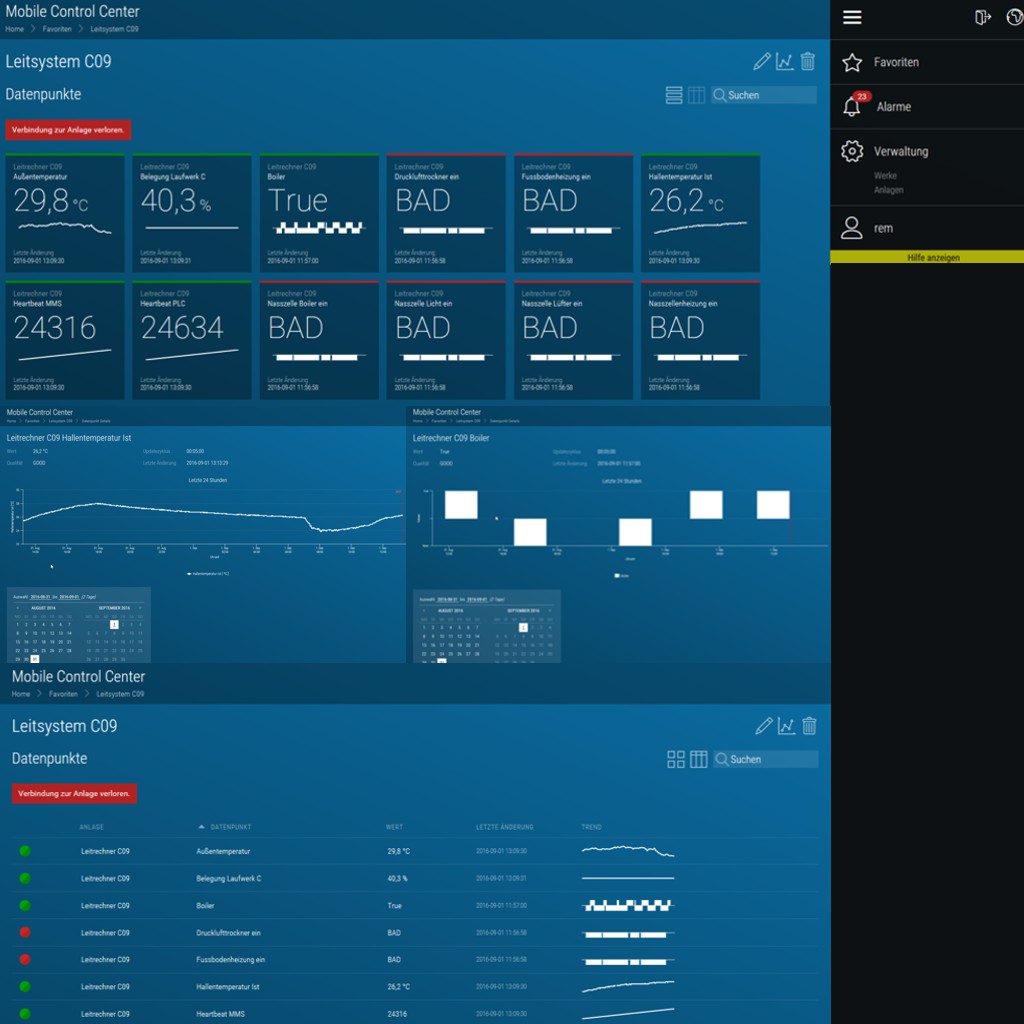 Modular and user-friendly, control visualizes the data in different ways. control provides segmented overview pages or detailed list views convenient for checking or evaluation. Clearly structured menu navigation and unambiguous imagery display the shown data in a consistent way by means of responsive user interfaces. The interface is multilingual, the texts originate directly from the machine. This eliminates translation errors in the front end and misleading terms.
control Provides Results for Decisions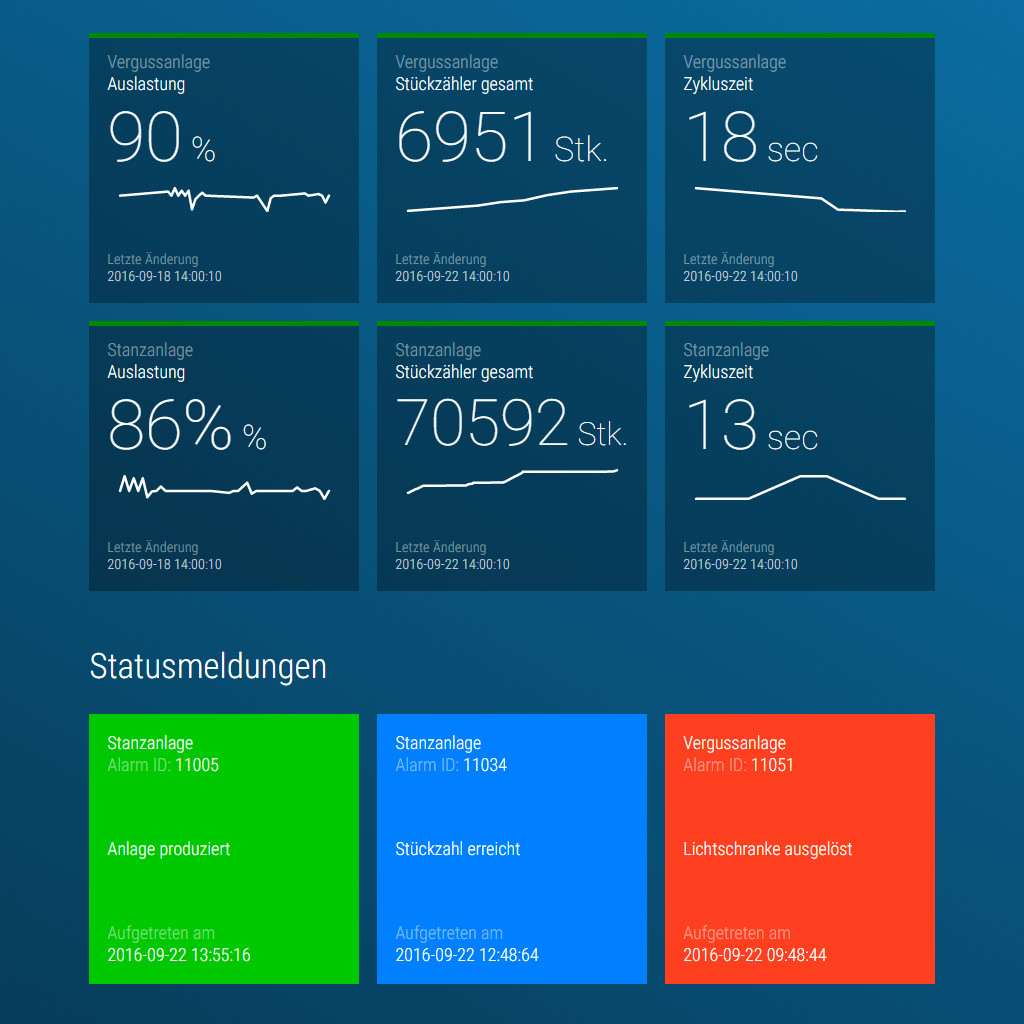 control is used to automate operational data acquisition. The readings ​​of piece counters, operating hours, production and down times are transferred directly from the control level to the IoT platform control. The obtained production data correspond to the actual values ​​and make capacity information directly accessible. The real data are available at any time and company-wide for optimized production scheduling. Based on the real production data, exact figures are obtained for concurrent planning that increases yield.
The operating messages, alarms and production data are displayed in user-defined views. The data is provided to the whole enterprise by the cloud and can be used individually. Single measurement variables are generated in sets and organized in favorites. The characteristics and categorization of messages are freely definable. A clear labeling and color marking allows intuitive appliance on the mobile terminal.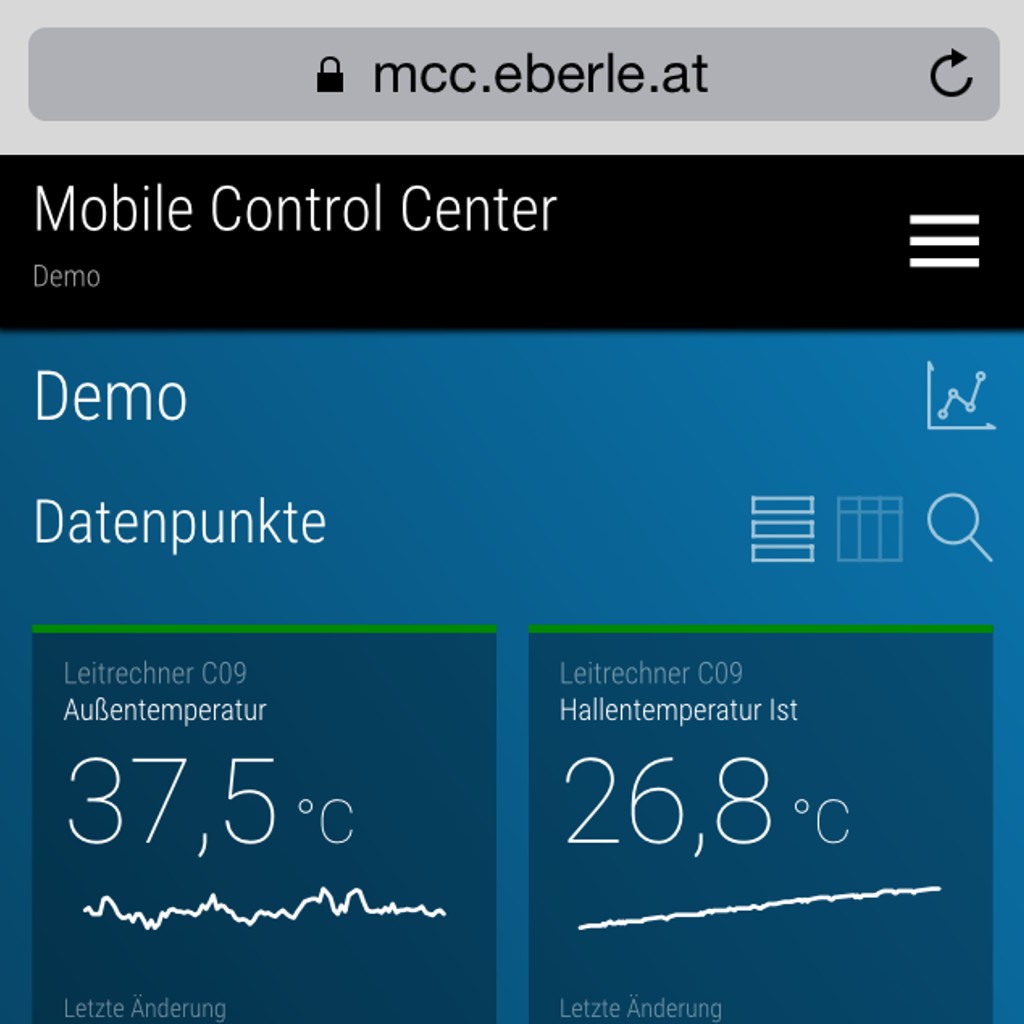 Use the opportunity to test the IoT platform control!
control's demo version gives you exclusive insights into the functionality and ease-of-use of the IoT platform control.
Simply ask for the demo installation by e-mail and include your contact details.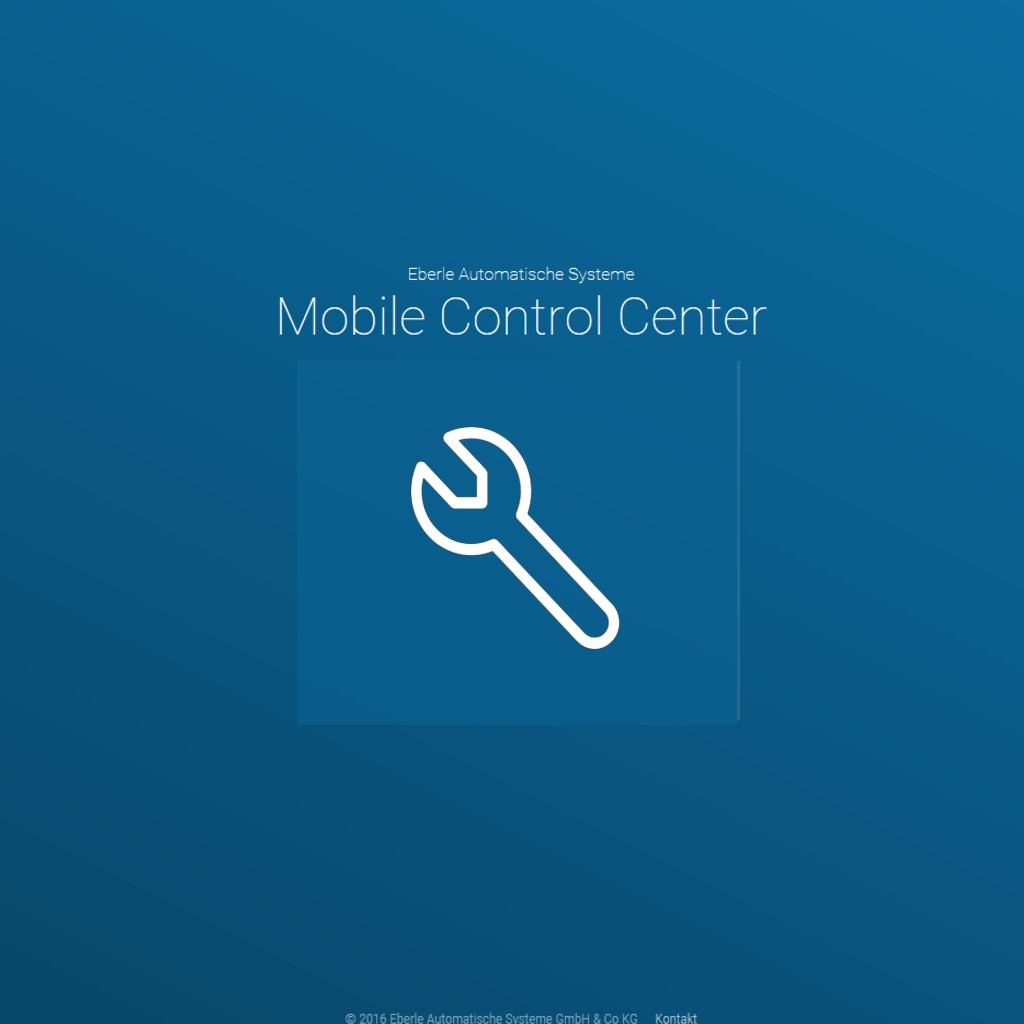 control is a system with an extensive service package. control Cloud is redundantly secured and available around the clock. Maintained by a strong service team, the program is always up-to-date and is constantly being enhanced. Thanks to the standardized browser solution, new functions are immediately available to everyone.
control in Existing Systems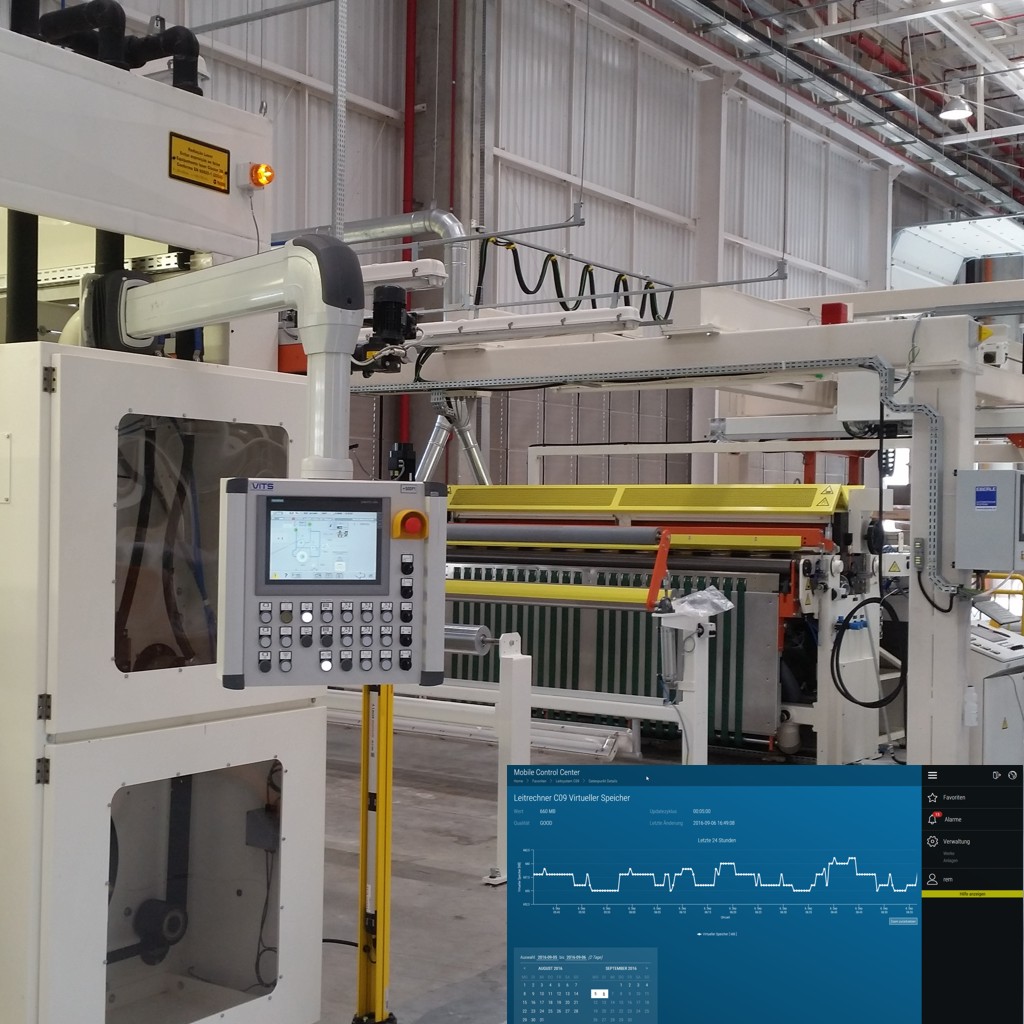 control ties in with existing infrastructure and supplements it where necessary. The control platform is very flexible in its ways of data integration. Specific to each customer it is initially determined which data are required and where it already exists in the installation. What is already present will be used. Data from existing control systems or PLC controllers are taken over by the control. If there is no measured value acquisition, Eberle Automatische Systeme offers corresponding equipment.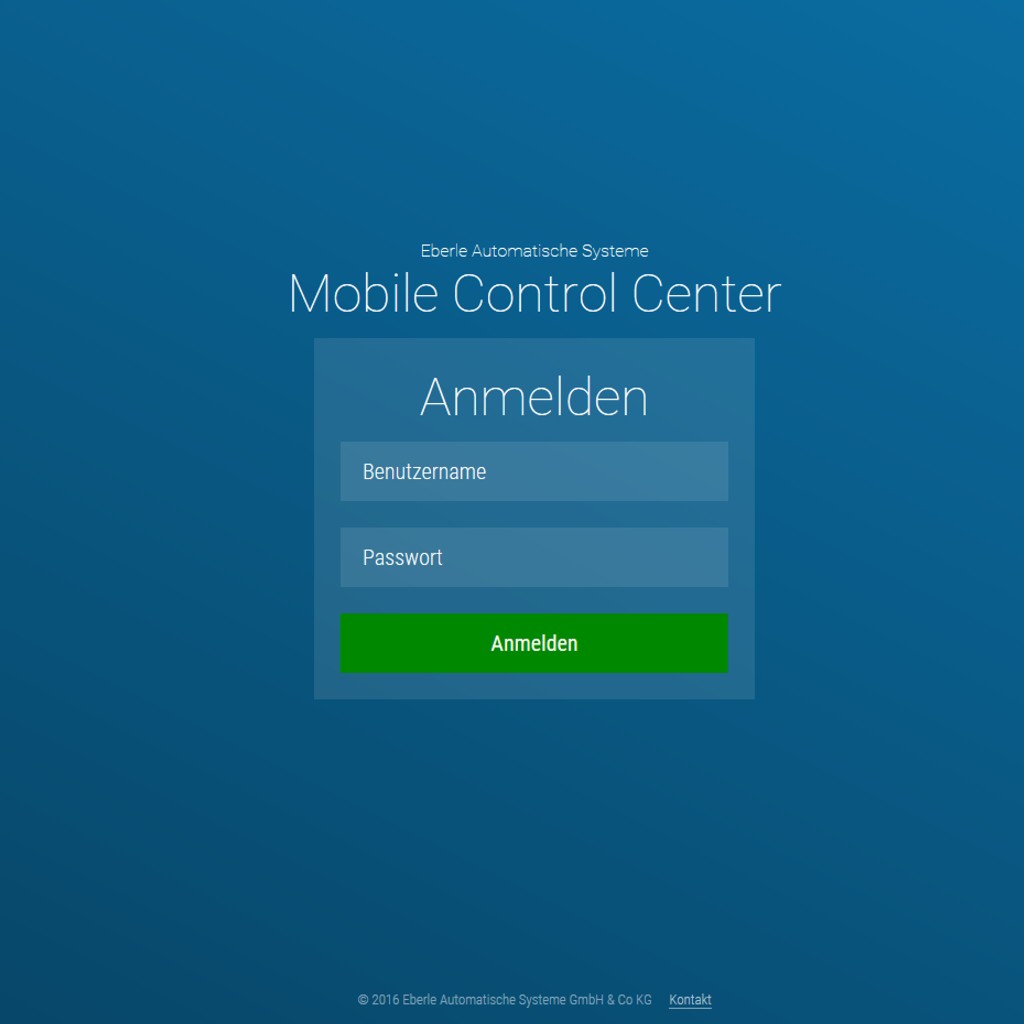 control's IoT platform is operated in an absolutely safeguarded environment. Data exchange between the machine and the cloud takes place via a secured VPN connection with 128-bit encryption. The data are retrieved via a two-step verification https browser session. In the backdesk of the control Cloud, specialists are continuously assigned to monitor security and to eliminate attacks on the service. All this takes place at a level of quality which is far above market standards.
control Monitors and Notifies Automatically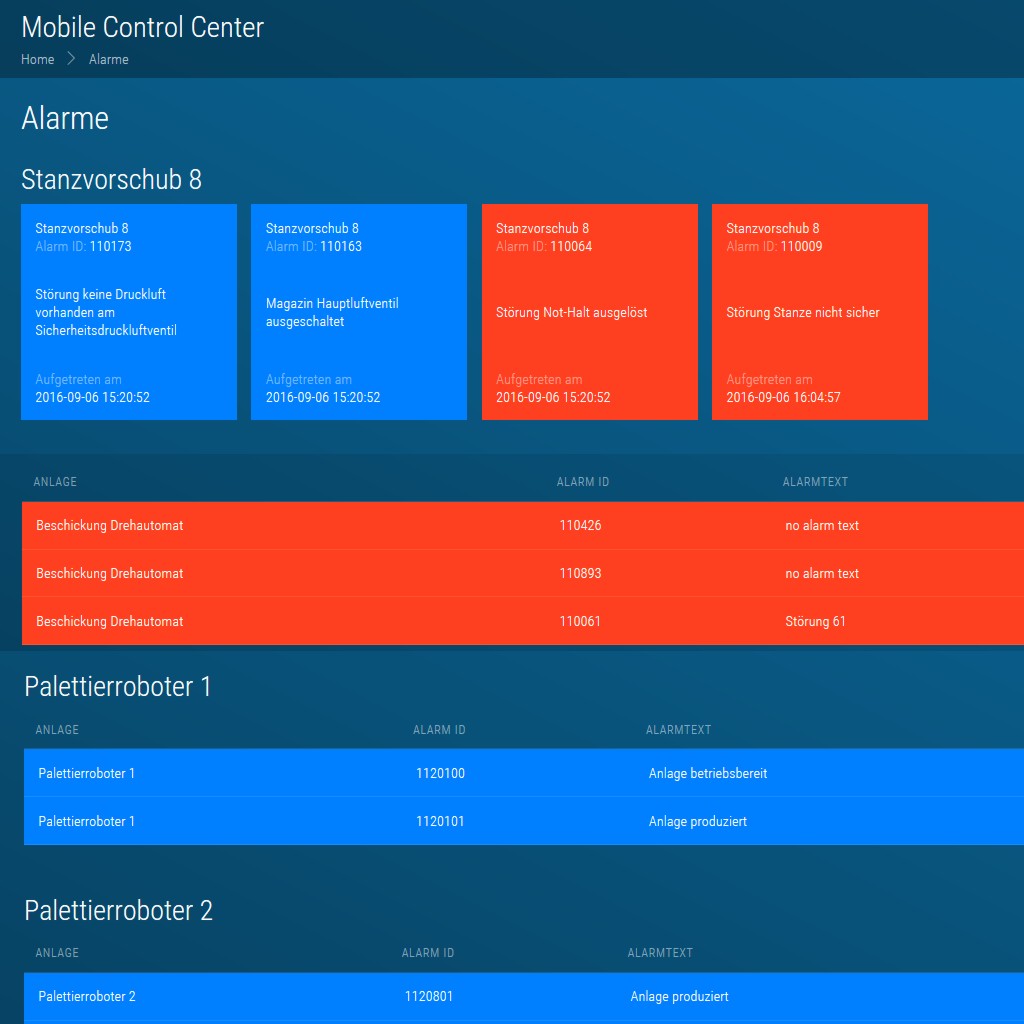 control displays alarms automatically and in real time. To ensure that nothing goes wrong and to reliably and quickly address any event of a malfunction, control provides several options for visualizing and processing alarms. Incidents can be set up as notifications such as SMS or e-mail.
In a predefined procedure, alarms can also be further processed automatically. control creates the ideal basis for this with its cloud solution.
control Remembers Everything and Loses Nothing
control is linked to a redundant cloud-based database and secures data triggered according to active events. This reduces data traffic to the essential. These data are safely accessible at all times and are used for analysis in system-internal problems. With a zoomable trend function, data of freely definable time periods are displayed graphically. control is thus becoming a tool in quality management.
control from Machine to Management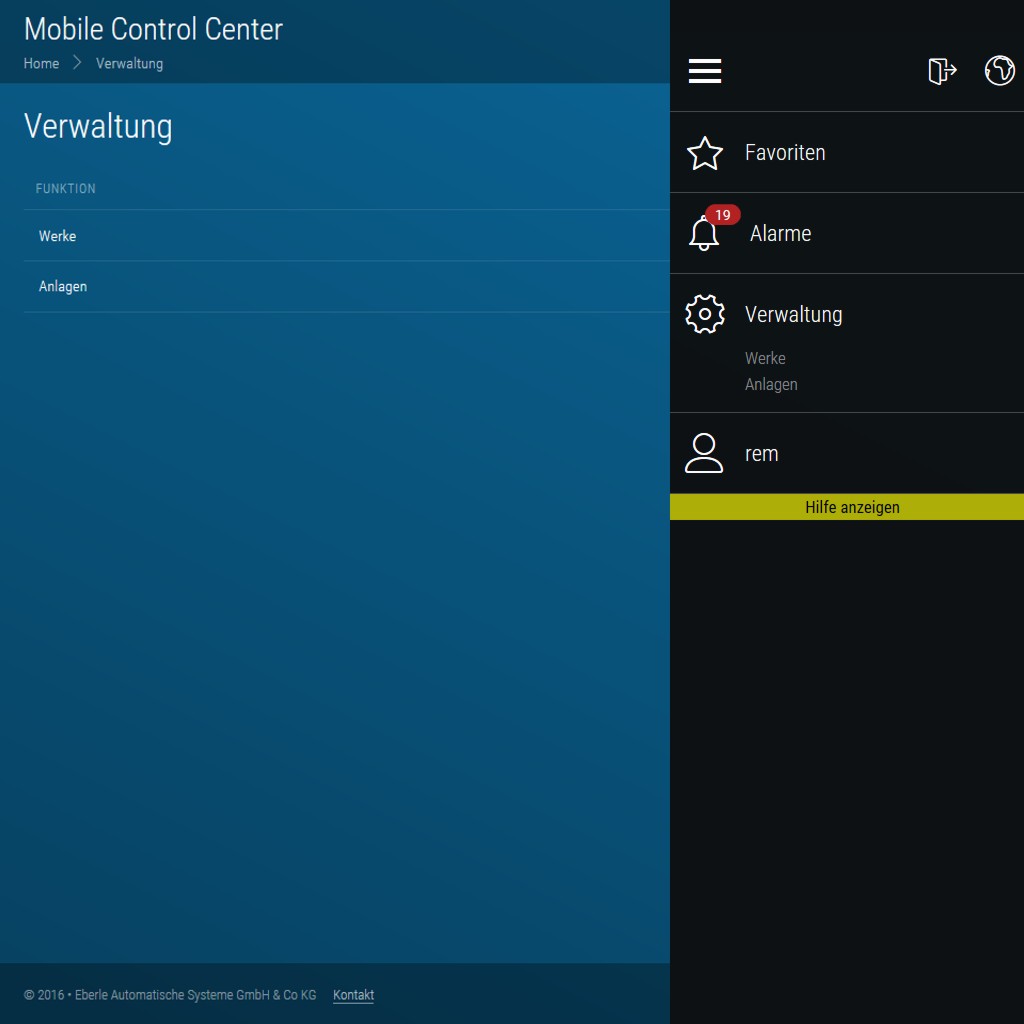 The control architecture allows for very customized user management. It can be adjusted very specifically to the requirements of the respective operator. For example, the operator can retrieve the current machine data in real-time, while the production manager monitors relevant production data globally.