Change in the management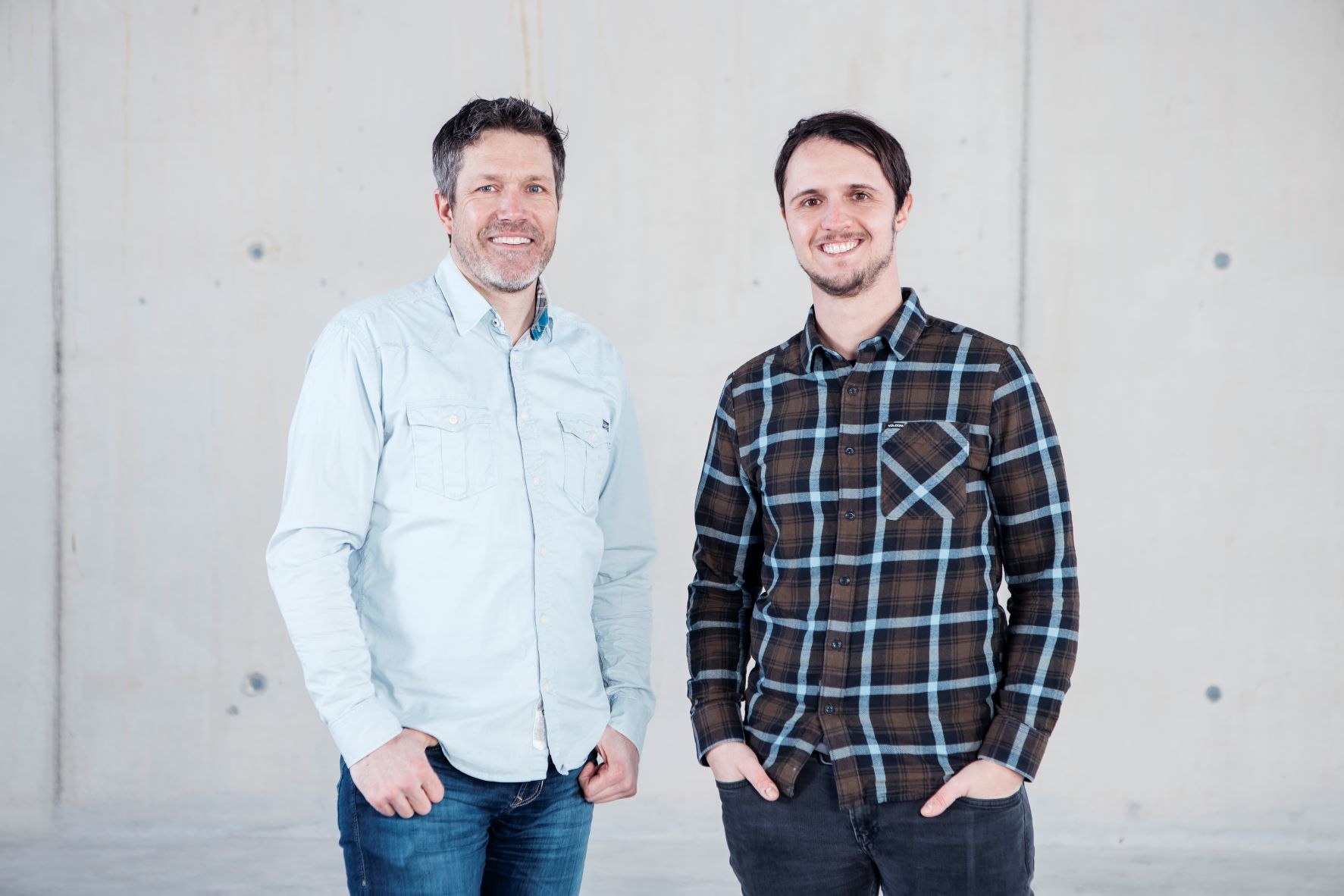 New management at Eberle Automatische Systeme: Martin Moosmann (left) and Viktor Eberle (right). Source: Eberle Automatische Systeme/Lisa Mathis
After 25 years, Martin Eberle has handed over the management of Eberle Automatische Systeme in Dornbirn to his long-time deputy Martin Moosmann and to his son Viktor Eberle. Together, they want to continue to take advantage of design opportunities, drive innovations and expand cooperations. 
Martin Eberle founded the automation technology company in Dornbirn in 1996. After 25 years as Managing Director of Eberle Automatische Systeme, he is now retiring from the operational business. However, Martin Eberle will remain with the company and in the future will take care of topics such as quality assurance and the promotion of young talent. "In the past few years, I have accompanied an exciting period of intensive build-up and development work. I was able to drive forward exciting technical developments with outstanding employees, valued customers and partners. Many of these innovations that we have implemented are successfully in use both nationally and internationally," Martin Eberle looks back with pride. Now, however, it was time to hand over to the next generation. At the beginning of the year, Martin Moosmann and Viktor Eberle took over the management of Eberle Automatische Systeme.
New design opportunities
Martin Moosmann (45) has been with Eberle Automatische Systeme for 23 years. After his beginnings as an automation engineer, he has headed the automation, electrical and control engineering, and robotics departments over the past two decades. For the last 15 years, he supported Martin Eberle as a deputy. "In the course of my work at Eberle, I have experienced ups and also challenges. Today, we are better positioned than ever and have highly qualified employees, state-of-the-art technology and market-leading products. We now want to continue this positive development. In doing so, the wishes of our employees and customers will continue to be the focus of our actions," explains Martin Moosmann.
Viktor Eberle (33), son of Martin Eberle, has been working at Eberle Automatische Systeme for three years. He brings with him ten years of experience in design and development and has completed a part-time degree in mechatronics. "Taking over the management of the company opens up new creative opportunities for us. Together with our team, we want to continue to implement innovations at a high technical level. We pay great attention to sustainability – this is reflected in our new building project, for example. With cooperations in the areas of research and development, we also want to create interesting and modern jobs in our company in the future," Viktor Eberle continues.
About Eberle Automatische Systeme
Eberle Automatische Systeme is an automation technology company that handles turnkey contract and research projects. Founded in 1996 by Martin Eberle, the company achieved sales of six million euros last year. It currently employs 40 people in robotics, industrial image processing, electrical engineering, control technology, mechanical engineering and software development. The digital services developed by Eberle, such as machine monitoring or virtual commissioning, are offered internationally. Together with partners such as the Vorarlberg University of Applied Sciences, the company implements research projects with a wide variety of focal points – e.g. in the field of artificial intelligence. Eberle Automatische Systeme is also an innovation award winner of the state of Vorarlberg.