Media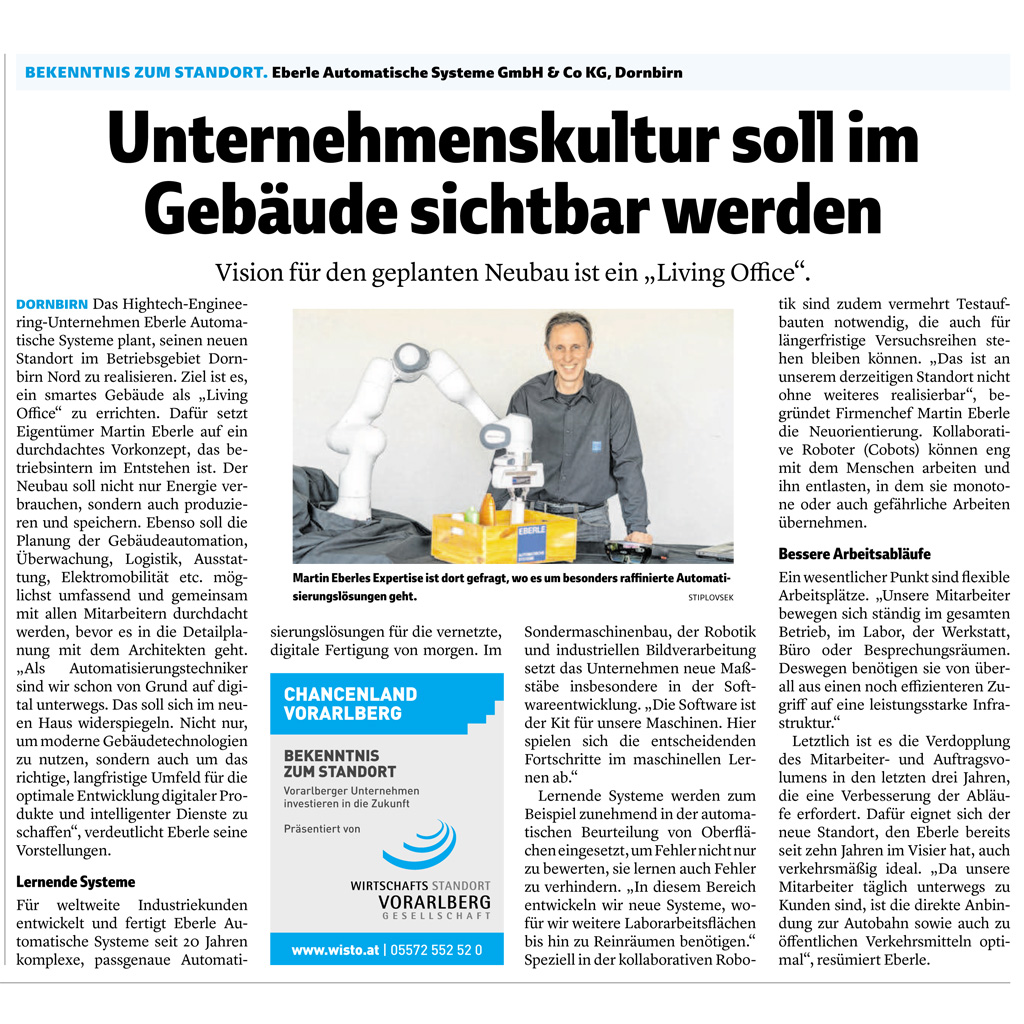 We are planning our Living Office, which was presented as part of the series "Bekenntnis zum Standort – Commitment to the Location" by the Wirtschafts-Standort Vorarlberg GmbH (WISTO – Business Location Vorarlberg Ltd.) in the Vorarlberger Nachrichten.
The VN report from November 25th, 2017 shows how the new building planned in the Dornbirn Nord business area will become a smart, energy-producing building providing an ideal environment for the development of digital products and intelligent services.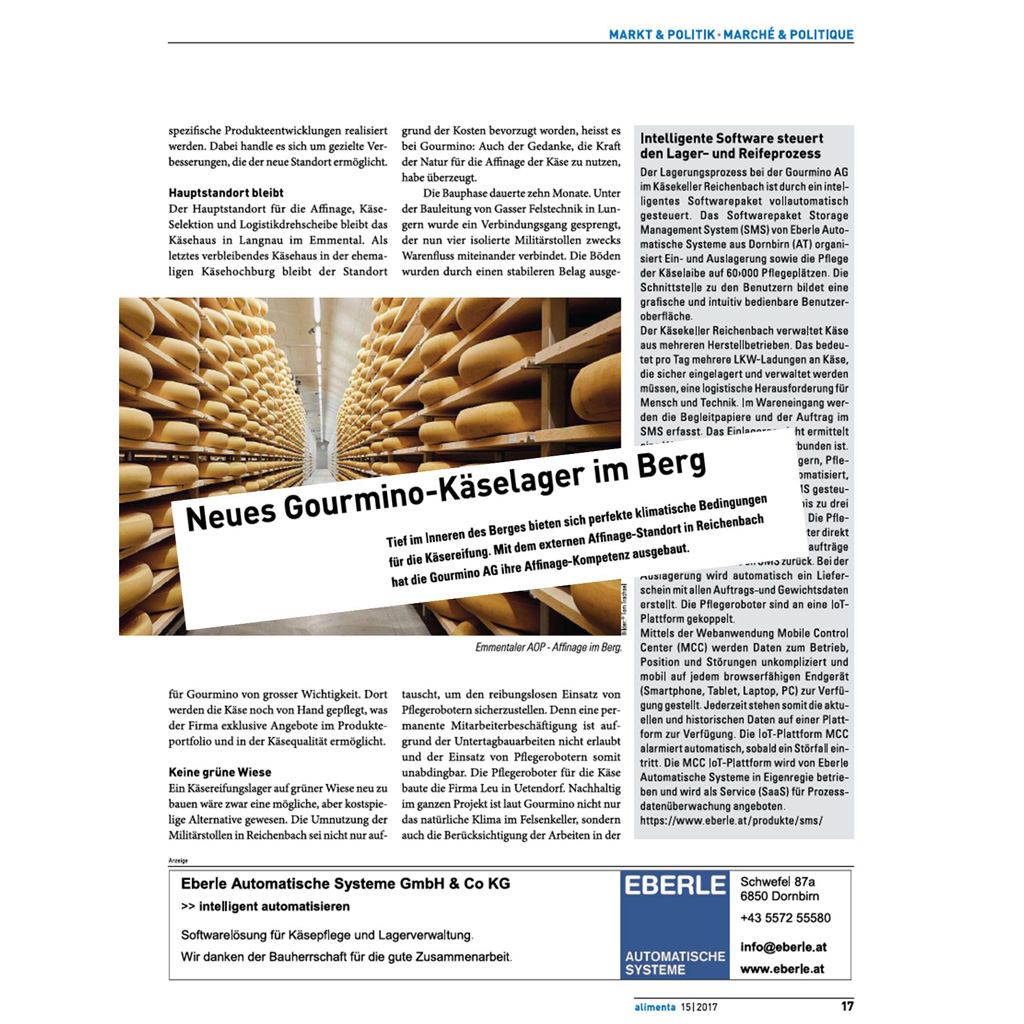 Upon completion of the new Gourmino cheese warehouse in Reichenbach, we shared a contribution in the alimenta 15/2017, the Swiss trade journal for the food industry.
The Gourmino Corporation relies on Eberle's software solution Storage Management System SMS for a fully automated storage process.
We'd like to thank our client for the trust and good cooperation.
Download Report: alimenta_Baureportage Gourmino